2nd Zim Tender Ends on Wednesday, Monitor Arrives on Thursday
September 09, 10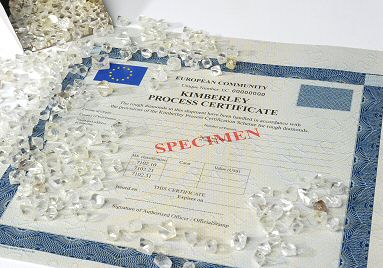 Zim goods awaiting KP certificates
The second of two approved rough diamond tenders concluded on Wednesday,
IDEX Online
has learned. However, the goods did not have Kimberley Process certificates because the KP appointed Monitor, Abbey Chikane, arrived in
Harare
only today (Thursday).
Prospective buyers of Zimbabwe's second tender of Marange goods first had a chance to bid on the Canadile goods, then on the Mbada rough diamonds. Most of these goods are diamonds mined in the past month.
However the successful bidders were not able to ship their goods back home on Wednesday. Chikane was due in Harare on Monday as the tenders were about to take place, however his arrival was delayed until today.
The delay is probably only a small hitch and all the goods are expected to be approved by the Monitor.
Zimbabwe will not be allowed to export any more goods from Marange at least until after a KP meeting in Jerusalem in November.
Meanwhile, the report of the Zimbabwe Review Mission has also been delayed. The team members are still trying to wrangle an accepted wording that all can agree on.