Libya Interested in Diamond Manufacturing
September 13, 10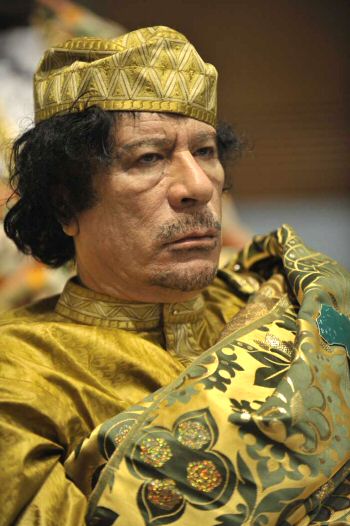 Is Libya's Gaddafi trying to add to hid diamond portfolio?
Libya recently turned to India, seeking help in establishing a diamond polishing facility and a gold factory, according to the Libyan press. Libya is a major importer of diamond and gold jewelry from India.
Libya will supply the facility with the needed hardware, while the Indian firm is expected to provide the materials and labor, according to yet to be signed agreement disclosed by Nourri Abu Chouheiwa, Secretary of the Libyan general union of gold and precious metals workers.
It's not clear from the reports what Indian firm is involved. The Libyan daily Oyia and LibyaOnline both refer to "the World Council for gold and precious metals industry."
Abu Chouheiwa said that the agreement will be signed shortly. He added that the gold factory would be situated at the new gold market in Libya's Capital Tripoli. The diamond polishing plant will be built in Tajura, a suburb of Tripoli.
The diamond manufacturing facility is planned to supply polished goods to Arab consumers in the Middle East and North Africa.
In 2004, reports surfaced that Libya's head of state Colonel Muammar Gaddafi and his government, owned a major stake in Oryx Natural Resources, a diamond mining company with a diamond concession in the Democratic Republic of Congo (DRC).