Jewelry's Digital IQ - Room for Development
October 20, 10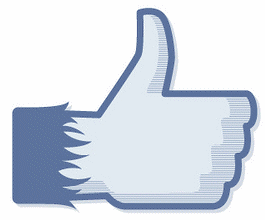 Collecting Likes on Facebook is not
enough in the digital era

(IDEX Online News)
- In a new research analysis of the luxury industry's Digital IQ and how it affects their profits and market presence, a think-tank found that the watch and jewelry category rests at the bottom of the digital mountain. The two exceptions are Swarovski and Tiffany & Co.
According to the study by L2 – an NYU Stern organization driving digital innovation – leading luxury brands such as Rolex, Chopard and Cartier have neglected key marketing communities by ignoring social media and networking sites. Research shows that 78 percent of Internet users spend significant time on social network sites, while 66 percent use the Internet to conduct research before making a major purchase.
The strongest Watch & Jewelry presence came from Swarovski and Tiffany & Co., both receiving a 'Gifted' class ranking by the L2 and a Digital IQ score of 139 and 138, respectively.
L2 measured the effectiveness of brand sites; marketing efforts and off-site brand presence and visibility on search engines; brand presence, following, content and influence on major social media platforms; and compatibility and marketing on smart phones and other mobile devices. Each of these elements were sub-divided and scored.
Swarovski's marketing is backed by a strong Facebook presence, bringing in over 1,500 new "likes" per day, and a flash-forward website featuring amazing customer service with live assistance, after-sales service and order tracking.
Tiffany seamlessly intertwines commerce and brand building. Not only does Tiffany have an easily negotiated website, its iPhone App makes engagement ring search easy, especially with a ring sizer.
Digital presence fuels growth. Just having a website, Facebook page and Twitter page won't do. L2 reported that companies taking part in social-sharing, contributing content and interacting with other users, had an average of 42 percent in online traffic growth, compared to an 18 percent growth by those that did not social-share at all.
Aside from Facebook, new geo-local initiatives like Foursquare are letting consumers interact digitally with stores and brands in their area. Brands, like Coach and Marc Jacobs, use this technology to let their customers feel connected to the brand both online and offline.
L2's and NYU Stern will host a full day event in New York City on November 5, more information can be found at L2Innovation2010.eventbrite.com.