Surat Traders Sign $1.2 Billion Rough Diamond Agreement with Zimbabwe
October 24, 10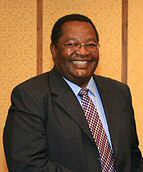 Zimbabwe moves ahead
with rough diamond
exports agreement,
Mines Minister Mpofu

(IDEX Online News)
- A Surat-based rough diamond buying group signed on Friday a $1.2 billion rough diamond sourcing agreement in Zimbabwe. The agreement includes a commitment to train 1,000 Zimbabweans in diamond polishing.
After a couple of weeks of negotiations, Surat Diamond Sourcing (India) Ltd (SDSL) chairman Ashit Mehta signed the rough buying agreement with Zimbabwe Diamond Consortium (ZDC), represented by Supa Mandiwanzira.
The deal includes a monthly commitment to supply SDSL with $100 million worth of rough diamonds, even tough currently Zimbabwe is banned from exporting rough diamonds from the Marange area.
According to a report in the Zimbabwean The Herald, ZDC is a group of Zimbabwean entrepreneurs. It is not clear how they will source the rough. Currently three companies are mining diamonds in Zimbabwe - Rio Tinto, Mbada and Canadile. The last two are mining in Marange.
Zimbabwe's Minister of Mines Obert Mpofu visited Surat at SDSL's invitation after he took part in the Mines to Market conference in Mumbai earlier this month. The minister was presented with a draft selling agreement by the group, however he declined to sign it during his visit.
The agreement was signed as a delegation from SDSL was concluding a visit to Zimbabwe.
Three more companies have recently been licensed to mine in Zimbabwe and will start mining soon, The Herald reported.