World's Largest Vivid Yellow Diamond Makes Museum Debut
March 02, 11
(IDEX Online News) - The 110-carat vivid yellow Cora Sun-Drop diamond is on loan to the Natural History Museum in London and the museum decided to promote it with a photo shoot with former model Jerry Hall. The unusual gem, the largest vivid yellow pear-shape diamond, belongs to Cora International.
The Cora Sun-Drop was mined in Africa and polished by Cora International, a company that specializes in very large and fancy color diamonds.
The diamond is on display until August.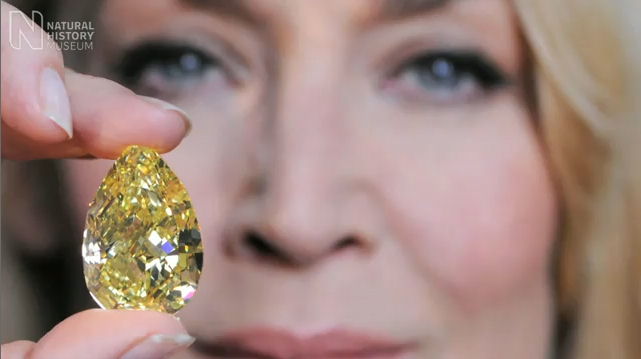 Jerry Hall holding up the rare 110 carat vivid yellow diamond