DTC Goes Online, Confidant in Botswana Agreement, Borhanjoo Tells IDEX Online
March 10, 11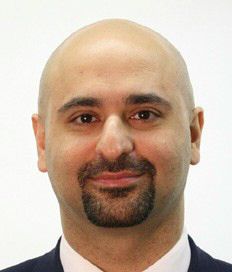 More people and better questions,
says Mahiar Borhanjoo about the
online process

(IDEX Online News)
- "We are moving into the 21st century," said Diamond Trading Company Executive Director of Sales & Sightholder Services Mahiar Borhanjoo when asked why the DTC is running its Sightholder selection process online. The firm just opened the early stage of the application, planning to announce the new Sightholders list in December.
"We are reaching a lot more people with the online presentations," Borhanjoo added about the two webinars that kicked off the selection process this week. Even though a public forum, the questions asked in the Q&A part of the webinar were "fantastic, a heck of a lot more in depth," he added, referring to the question the team heard during the previous selection round that started with face to face presentations.
Even though the DTC simplified the application process, it still wants very detailed information about the applicants before deciding who gets what goods. Not just financial details, DTC wants to know how the rough goods are sorted, how do they use technology and how well do they understand their clients.
It wants to know about the process flow chart – everything that happens once they receive the rough diamonds and the process it goes through until it is sold as polished diamonds.
One issue De Beers is facing is the renewed Botswana marketing contract, currently under negotiations. The 50/50 diamond mining venture Debswana is the biggest contributor to the De Beers Group. "Our relationship with Botswana goes back more than 40 years. It's one of mutual benefit and I'm not concerned or worried. There will be a positive outcome," Borhanjoo told IDEX Online about the negotiations.
Borhanjoo asked to remind companies that are considering applying for a Sight that deadline for registering to apply is midnight, April 18. Registered businesses that meet the mandatory registration criteria will be invited to submit a CPQ between May 3 and July 7, 2011.