Clark McEwen Joins Sterling as SVP of Strategic Diamond Sourcing
November 29, 11
(IDEX Online News) – Sterling Jewelers Inc., yesterday (Monday) announced that Clark McEwen had joined the company as senior vice president of Strategic Diamond Sourcing.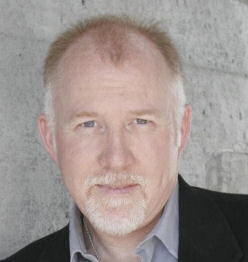 Clark McEwen
McEwen has 25 years of experience in the diamond industry. Among his roles he has served as global marketing manager for Rio Tinto Diamonds, chief operating officer and vice president of Marketing for The Gemesis Corporation, manager of CanadaMark for BHP Billiton, managing director at Triton Trading BVBA, vice president of purchasing at TDS Ltd. and diamond controller and director of Loose Diamond Division at Spence Diamonds Ltd.
In his new role, McEwen will focus on both strategic development and operational execution of the company's pursuit of establishing an efficient and profitable diamond supply chain with regard to the rough procurement and the manufacturing and distribution of polished diamonds.
"We're delighted that Clark has joined our team," said Mark Light, president and chief executive officer of Sterling Jewelers Inc. "With Clark's experience and background, we look forward to further strengthening our merchandising and strategic diamond sourcing strategies. We wish Clark much success in his new role."
Akron, Ohio-based Sterling Jewelers Inc. operates more than 1,345 stores across the country. As a subsidiary of Signet Jewelers Limited, Sterling Jewelers Inc. is part of the largest specialty retail jeweler in the world.