IDI MD Eli Avidar Stepping Down, Joins Azura Consulting as CEO
June 12, 12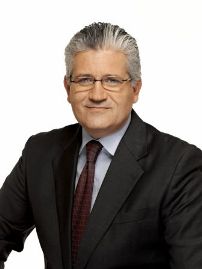 Eli Avidar
(IDEX Online News) – Israel Diamond Institute Group of Companies (IDI) managing director Eli Avidar has been appointed to the post of CEO of Azura Consulting, which is owned by Dan Gertler. The IDI has yet to name a successor.
The CEO position is a new one at Azura Consulting, which provides consultancy services for the management of mining assets in Africa, including the Democratic Republic of Congo.
"We are happy to welcome Eli Avidar," said Gertler. "He brings with him leadership, vision and abilities to face challenges ahead of us in the future."
In addition to his appointment with Azura Consulting, Avidar was appointed deputy chairman of the Gertler Foundation, a charity engaged in education and social welfare projects throughout the world.
"We live in challenging times, standing at a crossroads in the cycle of history. In less than 40 years the population of the world will reach 10 billion people and there is an enormous priority to plan ahead so that we don't overstretch our resources," said Avidar.

"I am happy to join Azura Consulting, especially because it has a key role to play in the field of natural resources in the Democratic Republic of Congo, the continent of Africa as well as internationally."
Avidar, a former Israeli diplomat, previously headed the Israeli mission in the Emirate of Qatar and served as Consul-General in Hong Kong, following his work leading a number of diplomatic initiatives and roles as a foreign policy advisor.