ALROSA Sells $16M Of Rough, Polished At Hong Kong Show Auction
March 19, 18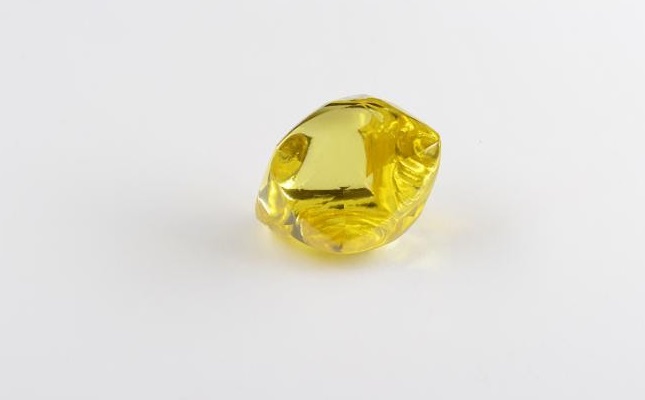 (IDEX Online) – ALROSA's United Selling Organization (USO) sold 112 special size rough diamonds (over 10.8 carats) weighing a total of 1,787 carats for $13.5 million at the recent Hong Kong International Diamond, Gem & Pearl Show.
"The Hong Kong auction with 50 participating companies demonstrated that demand for rough diamonds of this size category remains stable," said ALROSA Deputy CEO Yury Okoemov. "The auction closed with good results, and our expectations were justified."
Meanwhile, DIAMONDS ALROSA, the firm's cutting and polishing division, sold 67 polished diamonds with a total weight of 205.56 carats for $2.8 million at the Hong Kong auction. The sale included 48 standard polished diamonds and 19 fancy color stones.
Pavel Vinikhin, Director of DIAMONDS ALROSA, said there was an upbeat mood at the auction.