Mountain Province Q1 Net Income C$700,000 Due To Forex Loss
May 12, 18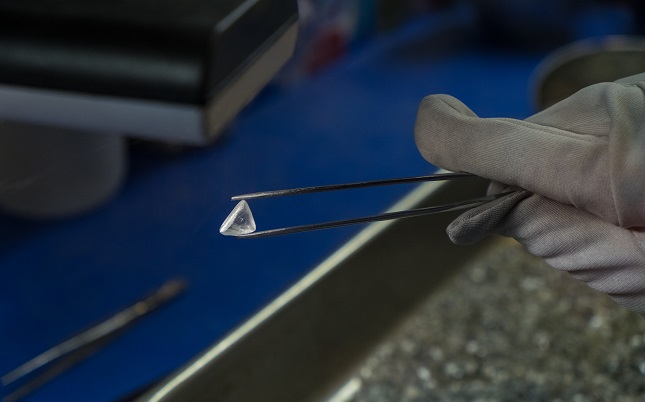 (IDEX Online) – Mountain Province Diamonds Inc. reported earnings from mine operations of C$24.6 million and net income of C$700,000 in its financial and operating results for the quarter ended March 31.
Included in the determination of net income is an unrealized foreign exchange loss for the quarter of $10.3 million on the translation of the company's USD-denominated long-term debt, the miner said. The company did not record any sales in the comparable period for 2017 as sales were still credited against mine construction costs in that period.
Two tender sales were conducted in the first quarter of 2018, through the company's diamond broker based in Antwerp, Belgium. Mountain Province anticipates conducting three tender sales in the second quarter, two tender sales in the third quarter and three tender sales in the fourth quarter.
Total sales were $67 million in the first quarter of 2018. Revenue was realized through the first two tender sales of the 2018 year. Average realization in the first quarter was $126 Canadian dollars per carat sold (US$99 per carat). The third sale of the year began at the end of the quarter and closed in early April, yielding $33.3 million (US$26.4 million) in tender sale proceeds.
The company's 49% attributable share of diamond production for the three months ended March 31, was approximately 804,000 carats.
Customer participation rates at the company's two tender sales concluded in the first quarter were very strong. The average number of customers placing bids increased by 30% over 2017 levels and the number of bids received per lot increased from an average of 11 in 2017 to over 14 this quarter. The average number of lots per sale (164, compared with an average 125 in 2017) was elevated due to the large number of individual fancy and special stones which were marketed as individual stone lots.
David Whittle, the Company's Interim President and CEO, commented, "Mountain Province recorded a solid start to the year, generating $33.2 million in adjusted EBITDA in a two sale quarter. We remain on pace to achieve our production guidance for the year. Rough diamond markets in general continued to firm notably through the quarter, with strong demand and price increases reported across all product categories, supported by robust retail jewelry sales reported from both the US and Asian markets. Ending the quarter with $113.5 million in net working capital, and with our US$50 million revolver remaining undrawn, our balance sheet is strong and growing."