Prepare The Parachute For When Good Times Come To A Close
August 09, 18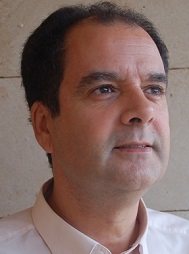 Recent events in the jewelry and watch industry show how little time, patience and sentimentality large companies in these – or any other industries – have when business turns south.
A few weeks ago, the mighty Baselworld show took a hit when giant watch manufacturer Swatch decided it would no longer exhibit at the fair. Swatch's portfolio includes Breguet, Omega, Longines and plastic Swatch timepieces, along with more than a dozen other brands.
Swatch chief executive Nick Hayek commented that such traditional annual fairs had lost their relevance in a more transparent and fast-paced world.
The giant show is held every Spring, but has seen a number of exhibitors decide to end their participation, particularly with the opening this year of the rival GemGenève fair in Geneva which attracted almost 150 exhibitors.
Major exhibitors such as Swatch are reported to spend around $50 million for each edition of Baselworld, to cover travel and hotel expenses for staff and guests. That's a lot of money even for a major international watch house to spend.
Baselworld didn't take long to respond, with René Kamm, the CEO of MCH Group, the parent company of Baselworld, stepping down just a matter of days after the Swatch Group's decision. Kamm reportedly reached the joint decision with the company's board of directors, citing a "fundamental transformation phase" in the firm's strategy.
Kamm, it should be noted, had served the company for almost 20 years. He joined MCH Group in 1999 as the director of Baselworld, and was group CEO for the past 15 years.
The Swatch Group decision would not have come as a big surprise to diamond, gemstone and jewelry firms who have left the show over the past decade. They long complained that the show did not provide them with sufficient foot traffic to justify the cost. Many also complained that their comments were not being taken seriously and were largely told to take it or leave it.
And this week, it was the turn of the President and CEO of jewelry giant Pandora, Anders Colding Friis, to face the door. Pandora announced that he is stepping down effective as of 31 August after more than three years in the job.
As with the Baselworld decision, the Pandora announcement came just two days after the firm said it would be cutting 397 jobs around the world, with most of them at its operations in Thailand. Of course, there's more to it than that: the firm's share has dropped by half this year as its sales of charms, which account for half of its sales, have slumped and the company has been unable to halt the decline. Its stock dropped by more than 20% on Tuesday alone after the firm severly cut back its sales forecast for this year.
The company said its Board remains fully committed to its strategic direction towards 2022 and successfully executing it. Apparently, Colding Friis was unable to achieve this despite, presumably, having signed off on it. The company will also be further strengthening its management team at the same time as a search for a new CEO is underway. Pandora said it will strengthen its leadership team and bring in board members with relevant business experience in major global consumer and/or retail businesses.
As coaches and managers of teams from a wide range of sports will confirm, the journey from hero to zero is extremely short when good times come to a close. Although we don't need to feel too sorry for them – most earn the level of salaries that the vast majority of the world's population will never know – it nonetheless shows that when sales stop soaring, as inevitably happens, you better have that parachute ready.