Kimberley, Shmimberley – Time To Say Goodbye
July 10, 03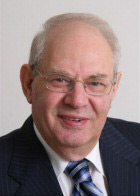 The "Committee of Nine" – the governments of countries that must determine by July 31, 2003 which of the some 60 Kimberley Participants truly meet all the Kimberley process requirements – held its first meeting. ONLY SEVEN COUNTRIES PASSED! Thank God that the wars are basically over, because the Kimberley System either ought to file for bankruptcy or get into some form of receivership. Switzerland is a shining example of Shmimberley anarchy. You can send any parcel of any types of goods to the free trade zones in Zurich or Geneva ("freilager"), there you can resort and repackage the goods in multiple parcels to multiple destinations, and each parcel has a nice Swiss Shmimberley certificate. Innovative diamantaires have already discovered that it is easy to send rough diamonds to Switzerland while the documents say "polished" – this is hard to detect in the cutting centers, where parcels are closed by customers and handed to courier companies.
Maybe the United States should consider nationalizing Brinks, Malca-Amit and Ferrari, as these companies have assumed the governmental responsibility of issuing Kimberley certificates. Each of these companies has a stock of blank Shmimberley certificates…
In all earnest, in December 2002 we reported in this column about the one-time huge volume of rough diamonds that were imported from Belgium into Israel, in order to prepare the books of the Antwerp diamantaires in advance of the inventory declarations associated with the introduction of the Kimberley Process in the EC. It was clear that many of those imports would be temporary and we were looking forward to seeing the rough imports into Belgium in 2003. For reasons only known to my good friends at the Diamond High Council in Antwerp – and not to my great surprise – our request for Belgium's rough diamond import and export figures were met by a friendly "I'm sorry but we don't have those figures anymore since January 2003".
The cumulative first half of 2003 Israeli trade figures show a rise in rough exports of 17.3% in carats and 34.6% in value as compared to the first half of 2002. At the same time, imports of rough were down by 20.7% in carats and down 12.5% in dollars. That looks outwardly funny. If Israel imported substantially less rough (only US$1.75 billion in the first half of 2003), how could it achieve a 35% growth in rough exports? We don't know, but it wouldn't be unreasonable to assume that much of the rough 'temporarily parked in Israel' found its way back to the Low Countries.
Fortunately, our Belgian friends are far more forthcoming when it comes to polished statistics, although here our suffering doesn't really stop. Belgian polished exports rose to US$3.44 billion (for 5.15 million carats), which represented a 9.8% carat growth and an 8.6% value growth. By all means a commendable and reasonable performance. But then look at the polished imports. They went up by 5.1% in carats and 14.7% by value. This would indicate a dramatic move towards importing more expensive polished. But surprise surprise, that is not the case. While the average per carat value of Antwerp's polished imports went up 9% to US$645 per carat, the average per carat value of its polished exports went down by 1% to US$668 per carat. If you pay more for your goods when you buy and get less for your goods when you sell we really ought to wonder if a rescue mission is in order.
Such a rescue mission, however, would have a lot to do in Tel Aviv before being sent off to Antwerp, as in Israel, the average per carat value of polished imports went up by 25%, while the average per carat value of its polished exports remained constant. Zero change. We have argued before that the Kimberley Process would affect trading patterns, trading routes and transfer pricing. In the spirit of Kimberley, government authorities should be far more forthcoming in the publication of the data. Somewhere, it is rumored that (on an annual basis) there is also some US$1 billion worth of rough going to and from Dubai and the main rough trading centers.
Dubai's primary claim to fame is the convenience of making profits (through transfer pricing) and building up equity while enjoying a 50-year exemption from taxes. There is an inconsistency when governments, on the one hand, are urging and pleading for greater transparency as part of the Kimberley Process (and Kimberley mandates the eventual publication of figures) and what is happening de facto in the field.
It is now mid-2003. With some 60 countries paying lip service to Kimberley, only half a dozen are truly compliant. It will probably take five years for all the members to qualify for full membership – and by that time forensic experts will be able to publish Yellow Pages size guides on how the system is being circumvented and not workable.

If there is no majority for canceling the system, maybe we should honor the name Kimberley (home of beautiful non-conflict diamonds) and get used to the name Shmimberley. This at least has a sound of sadness to it – and it reflects what the system has evolved to. The system really doesn't help anyone, and it certainly doesn't provide governments with any greater transparency on the diamond trade. The statistics (if we ever get them) will bear this out.