De Beers Plans Massive Restructuring of Diamdel
April 19, 07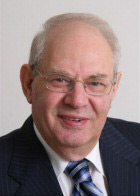 It was inevitable – and the writing had been on the wall for some time. De Beers will be restructuring almost all of its Diamdel offices: Israel, Shanghai, and Hong Kong. Though market rumor talks about "closing Diamdel", this is definitely not the case. "The commitment which De Beers has made to the European Commission that it will supply the secondary market with hundreds of millions of dollars will be strictly honored," says a very senior De Beers source, who stressed that this is a matter of efficiency and organization.
A formal consultative process with Diamdel's staff commences today. This may take a month, and in that period, management and staff will come to an agreement on how to proceed. De Beers Managing Director Gareth Penny and DTC Managing Director Varda Shine made it clear that no decision has yet been made, nor can one be taken without staff consultations.
De Beers' marketing is an evolving process. That in South Africa, the State Diamond Trader would replace the Diamdel function – and that De Beers would manage the State Diamond Trader – was not something that could have been anticipated. The same holds true for Namibia. Diamdel was established well before the DTC Namibia was set up.
Piecing together information from different sources, the following picture emerges, which may – or may not – be the outcome of the consultative process: The Shanghai and Hong Kong offices will be closed.
In Antwerp, a skeleton staff will be left to primarily collect market feedback and test prices. This will likely be the "main" office with figures "in one digit." Staffing in Israel will be reduced to the level of a representative office, staffed by one or two persons. None of this will happen overnight as De Beers is unlikely to allow market disruptions or cause damage to their clients.
Essentially, Diamdel will cease to function as a major dealer to small or medium-sized manufacturers in the way it has operated for decades. Only in India, where the company works as a joint venture with the government through the Hindustan Diamond Company, will the rough dealership remain fully operational. It remains to be seen how much rough it will be allocated, but De Beers will have few problems supplying Indian goods.
In South Africa, the decision to close that country's Diamdel was already made when De Beers signed the three-year management contract to run the State Diamond Trader (SDT), and most staff will be absorbed into SDT operations.
In Namibia, the creation of a DTC Namibia makes Diamdel superfluous.
In Israel, the formal restructuring announcement will produce an earthquake. Last year, De Beers announced that it was moving Diamdel's worldwide sorting to Israel. At the recent Basel fair, a spokesman for the Israel Diamond Institute stressed that "2006 was a year of major breakthroughs [for Israel]" and cited Diamdel's decision to move its sorting center to Ramat Gan as "a clear indication of the support that Israel has from the international diamond community."
A few months after the announcement, De Beers rescinded that decision and started to plan Diamdel's downsizing. A formal announcement has not been made yet – it has been postponed a number of times, mostly because De Beers was waiting for 'the right time'. This news will impact well over 500 manufacturers around the world – and the sooner these can make transitional arrangements for a future without Diamdel, the better.
De Beers may also be postponing the restructuring announcement out of concern for Diamdel staff, for which a solution may being sought. [When we asked for comment, De Beers realized that the "word was out", and this may have expedited the commencement of the consultative process with staff.] Redundancies will, however, be inevitable. We share in their pain, but a "reality test" will show that closing Diamdel as it now operates is, from a business perspective, the right decision.
What is not right is the string of different messages – even "broken promises" – that preceded this. There is something inherently wrong in a decision-making process that announces significant activity expansion one day (leading to a doubling in manpower, etc.) and a total reversal (closure) only a few months later.
Impact on the Diamond Trade
For the international diamond trade, ostensibly this downsizing means a contraction of the secondary rough supply to non-DTC Sightholders. That market will be reduced by some $400 to $600 million annually. De Beers will, however, have to find a way to continue a supply mechanism, consistent with EC commitments.
The reduced intake, however, (some $500 to $600 million less from Russia) and the commitments to African countries were bound to impact secondary supplies. The restructuring of Diamdel will affect hundreds of small manufacturers who depend on their supplies – especially in Israel. As De Beers rough will now go through fewer hands, not a bad idea under present circumstances, this will strengthen rough prices and DTC sightholders. There will also be repercussions for other producers, leading to short-term price increases. It is important, however, to understand what brought about this astounding turn of events.
Because of "Chinese Walls", and commitments to the European Commission, Diamdel was managed by De Beers – and was not part of the Diamond Trading Company. While the DTC was not active on the rough buying side of the "open market", Diamdel acted as a rough dealer: it bought and sold goods, also from small mining companies, such as Kimberley Diamonds.
Diamdel should have been a virtual cash cow. The DTC's Downstream Strategy Manager Howard Davies recently confirmed that "the Diamdel companies are offered supply outside Supplier of Choice (SoC) arrangements. All such non-SoC supply is allocated automatically to the relevant entity [i.e. Diamdel] in each band of goods, thereby reducing the original sales target [and availability to sightholders] for that band." Diamdel was thus privileged – and DTC sightholders received smaller allocations, because Diamdel enjoyed 'the cream off the top'.
This should have enabled Diamdel to make decent profits. At the beginning of 2007, a different reality emerged. When announcing 2006's annual results, De Beers Managing Director Gareth Penny indicated that the performance of Diamdel had a negative impact on the company's bottom line. Diamdel had sold some $480 million – well below target. We don't know what the target was, but assume it to have been about or above $600 million, roughly 10 percent of DTC sales.
It wasn't just about reaching targets – Diamdel actually achieved these sales at a loss, which I estimate at somewhere in the $30 to $40 million range in 2006. For a company that got preferential supplies from the DTC, without needing to meet expensive sightholder criteria, and having no constraints on its commercial activity, to lose money for its shareholders is not something that is either easily forgiven or forgotten. It wasn't.
Erosion of Standing in the Market
Though I doubt that De Beers management will admit it, there was clearly another factor in this decision: Diamdel had been losing much of its standing in the trading community. Customers buying so-called "original goods" from Diamdel discovered that, in reality, the mix seemed different. The pricing was inconsistent and, for quite a while, Diamdel's selling prices were substantially below those of the DTC.
This "two-tier" pricing was also weakening DTC sales - with Diamdel becoming a "cheaper alternative" in the market – and it seriously impacted the effective management of the Sight system. DTC Managing Director Varda Shine, who herself has vast Diamdel trading experience, was unable to intervene. One can only guess the depth of her frustration since Diamdel Israel, has been "her professional home" for most of her career. However, Diamdel's management was reporting directly to De Beers and not to the DTC.
The fact that Diamdel also purchased rough on the open market, enabled it to mix its selling assortments and yield additional income. This, provided, of course, that you sell these purchases at a profit. Otherwise, you are just throwing money away.
It wasn't so long ago that press releases issued by De Beers' corporate manager Lynette Gould would add a background note for editors explaining that "Diamdel is a highly customer and product-focused business. (…) Through the company's global distribution network, Diamdel takes great pride in its ability to provide over 500 clients at any one time with flexible, bespoke rough diamond assortments, closely tailored in accordance with their stated needs and manufacturing capabilities. Diamdel is able to achieve such exacting standards through a global team of devoted, committed, and highly experienced employees."
Diamdel's quality brand was eroding. They have excellent staff, however, not all of them had the experience of Diamdel people in the past, who often spent years in the African bush learning how to trade in rough. People less familiar with diamonds have become reliant on computer allocations and decisions. That hasn't served SoC too well and it hasn't served Diamdel either.
EC Demanded Chinese Walls
Historically, Diamdel was a "training ground" for new, potential Sightholders. Small but promising manufacturers would start their "life with De Beers" as Diamdel clients. Feedback from Diamdel became an important factor in the DTC's Executive Committee's deliberations on the selection of clients in the pre-SoC days. Diamdel did much more. It also provided De Beers with a competitive advantage within its own sales department. Ten years ago, many sales executives were veterans of the Diamdel network and Outside Buying Operations.
As the De Beers' undertakings to the EC prohibit even the slightest exchange of client information between DTC and De Beers, the "link" between being an applicant DTC sightholder and a successful Diamdel client disappeared. As De Beers has abandoned its custodianship in the market, the traditional desire "to assist the smaller and upcoming companies" is not part of present corporate objectives.
But we must add, and this may still be a problem De Beers will have to address, that Diamdel's supplies to the secondary market are an inherent part of the EC's SoC arrangements. In its approval decision, the EC stated that "the Commission will also particularly want to ensure that the system does not lead to a restriction in the supply of adequate quantities of rough diamonds to traders in order to ensure enough liquidity in the market. The Commission, therefore, reserves the right to reopen the case should changes in the factual or legal situation as regards any essential aspect of the agreements modify its present view."
The EC does, however, allow De Beers to accommodate the political and economic aspirations of the producer countries, and, especially, the beneficiation requirements. It is my expectation that any formal announcement by De Beers on its decision to restructure Diamdel will be totally based on the beneficiation argument.
Diversion of Goods to Africa
What has made the Diamdel restructuring decision unavoidable is indeed politics and goes beyond economics. It is generally not sufficiently appreciated in the market that the commitments made by De Beers to support beneficiation in South Africa, Botswana, and Namibia contains the provision that "composition of supply available will be broadly aligned to footprint of [the country's] production." 'Footprint' refers to actual output of the relevant country's diamond mines. That wasn't the case in the past, especially not in South Africa. This is a new story.
My research indicates that in recent years large stones supplied to the local South African sightholders exceeded by 60 percent the actual value of large goods produced by De Beers Consolidated Mines (DBCM) in South Africa. In crystals, 1.3 grainer to 10 carats, sight allocations were almost double that of domestic production. If one looks at all quality goods (including the popular +3 grainer to 10 carat boxes (regular and fancy) and fine +3 grainer to 10 carats boxes, it would be accurate to say that South African sightholders received some 45 percent more than what was produced in that country.
This 45 percent came from other producers, including Russia. But since Russia will fall away, and Botswana and Namibia probably will want to beneficiate a large part (by value) of their output, the DTC will have no way to sustain sales levels to South African sightholders in better goods.
The pressure on De Beers will become immense and allocating such goods to Diamdel clients in non-producing countries will become almost impossible – and hardly politically justifiable.
Diamdel may have become an early "victim" of the new beneficiation realities and, if anything, it shows that De Beers will distribute "the pain" fairly – and not just among DTC sightholders. We believe that De Beers should use every opportunity to inform the markets of the full consequences of beneficiation policies (and the "footprint" commitment) on the DTC sightholder community.
Diamdel Not Alone
The industry will likely "split" between goods for African beneficiation and cheaper goods. According to my calculations, there is no way, for example, that the DTC will be able to accommodate a single sightholder in New York in the next contract period. The new allocation system [contracts by boxes and bands] will preclude U.S. manufacturers from taking Indian chips or cubes, unless they pretend to be experts and have a comparative advantage in these goods – which would be an absurd claim. There will also be serious "pain" on the Antwerp and Israeli sightholder list.
That gets me back to Diamdel. Technically, Diamdel is just "another" sightholder, an entity that makes a claim on the total available resource. By closing Diamdel, De Beers clearly shows to its sightholders that it "shares in the pain." We'll see that Diamdel will be just one out of some 20 to 30 sightholders that will get their termination notices.
Looking at South Africa once more we see that in the more popular lower quality boxes (brown +3 grainer to 10 caraters; makeables +3 grainers to 10 carats; Spotted +2 carats; commons +2 carats), close to 40 percent of South African production in these ranges is not bought by DTC's Sightholders.
De Beers' Decision on Diamdel is Painful, but Correct
One can rightly argue that once De Beers agreed to the beneficiation aspirations of southern African producer nations – aspirations it has opposed for many decades – the fate of many manufacturers in non-African countries was sealed as well. The agreements are a fact of life – and we must accept and embrace them. As I have said before: for Africa, payback time has come.
I expect that the Belgian and Israeli industries will be outraged when they learn of the Diamdel restructuring which may, at the end of the consultative process, come down to near closure. I fully expect that the World Federation of Diamond Bourses will convene some kind of emergency meeting and come to London with a letter they received (in July 2001) from De Beers that says, in part,"the DTC recognises that the secondary market also has a very important role to play. Many smaller firms will be more adept than the larger players in dealing with niche markets, producing speciality cuts or devising particular marketing plans, and these need to be encouraged. It is part of our strategy to continue to supply manufacturers in the secondary market, through Diamdel and the other dealers." That letter constituted a formal commitment to the World Federation.
That was six years ago – almost a lifetime in terms of the diamond industry. The restructuring and downsizing of Diamdel is a political imperative; De Beers has no choice. The company's economic performance (or, actually, lack of it) has prompted the decision and may have impacted its timing.
De Beers Managing Director Gareth Penny wants to create shareholder value, embrace only the most profitable projects, and dispose of none or under-performing assets. Arguably, Diamdel could be categorized in both classes. HDC in India is a profitable enterprise; and De Beers will still have plenty of goods for the Indian market.
There remains an interesting question whether, instead of closing, De Beers could have sold Diamdel as a going concern. Some sources indicate that this may have been considered – but this would have required a very compelling case for excellence in skills. It would also have required a buyer. And such a buyer would have wanted continuity in DTC supplies – which it doesn't have, or, more precisely, will not have within a few years, depending on the progress of beneficiation.
This is a sad story. History will certainly show that Diamdel (in Israel, Antwerp, and elsewhere) has played a vital role in the successful development of these cutting centers. Though respecting the view that restructuring may not lead to complete closure, substantial downsizing seems inevitable – and Diamdel will never be the same again. Thousands of manufacturers around the world have enjoyed the assistance of Diamdel at one time or another. It is heartbreaking to admit that their role may well be over – but they're departure is an honorable one.