Name: Yossi Harari
Position: Designer, owner
Company Name: Yossi Harari Ltd.
Type of Business: Designer of high-end jewelry
Years in Business: 20
Business Philosophy: I believe in teamwork. The secret of success is finding the right people to make it happen. In my case, it means having an outstanding workshop with skillful craftsmen, a strong distribution chain, and making my own designs. Combining them all together is my business philosophy.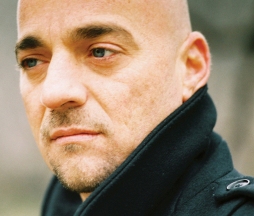 Yossi Harari
What are the company's long-term goals?
For 20 years now, I have been creating unique, authentic, and wearable jewelry made of pure 24 karat gold. I have always been customer-oriented, listening to the "whisperings of the heart" of my clients. My only wish is to continuing doing so.
What are the greatest changes you have seen since you joined the industry?
The increase in the price of gold! Twenty years ago, one kilogram of gold was sold in the market for less than $5,000. Today, the same weight costs $46,000 and it's still rising. This incredible increase in price has been a big challenge for the industry and gave lots of designers and manufacturers the reason to look for different metals and techniques. I, being one of the pioneers of bringing back the handcrafted art of pure 24 karat gold, have been greatly influenced by this increase in price. However, I did not change my original goal, which is to keep using pure 24 karat gold. This has been, and will always be, my signature look.
Challenges, however, are part of our excitement, which has driven us to be more creative. In my case it means the invention of a new alloy called "GILVER", a combination of sterling silver and gold, which wonderfully compliments the pure 24 karat gold I use.
What is the most difficult business decision you have ever had to make? Ever since my business venture started out in 1991, I have made all my creations in Istanbul, Turkey. Besides my workshop, we have a successful international distribution chain. For the first few years, our head offices were also in Turkey. Then I had to make a difficult decision as to where the head offices should be located. Even though it seemed at the time that I should move the offices to the U.S., my love for Israel gave the answer. Our head offices are now located in Israel.
What is your greatest regret?
I was very close to my grandfather, with whom I had planned to open an art gallery. We lost him suddenly four days before I graduated from my gemological studies at the GIA, so I never had the chance to realize my dream with him and he never had the chance to witness the success I had in the following years. But I believe that what eyes can not see the sole feels very deeply.
What is your greatest accomplishment?
Getting positive feedback from successful and famous ladies who choose to wear Yossi Harari jewelry, out of the many other famous designers around the world. Also, being blessed with meeting the right people who make our team a success, with their positive attitude and amazing work.
What word or phrase do you most overuse?
Inspired by the great Coco Chanel, I always say, "The moment they stop copying you, that's when you're in trouble,"
What would you take with you to a desert island? My mother's picture.
What is the best piece of advice you have ever received? Believe and trust in God and your first instinct!
If you could do any job other than the one you do now, what would it be?
I would be an architect and interior designer.
What is your idea of perfect happiness?
To combine between love and business, which in my case work perfectly; thank you, Yaron.