When it comes to spreading the message about jewelry fashion, Jewelry Information Center (JIC) spokesperson Helen Krodel is known in the industry, and beyond, for promoting fine jewelry and watches on television and radio programs. She also works to ensure that editorial jewelry placements and feature stories appear in some of the worldís biggest fashions publications.
How and why did you get into the jewelry industry?
It all started when I was nine years old. I knew then that I wanted to go into the fashion industry. Even back then, I was already very determined. I remember writing an essay in the fourth grade talking about what life going to look like when I grew up, which looks very much like my life today!
I thought I would be a fashion designer or work in the fashion industry. As I got older, this was the direction I pursued. I wanted to attend FIT (the Fashion Institute of Technology) but my parents were horrified by the idea of me going to New York City at 18 years old. Instead, I went to the University of Rhode Island and studied textile marketing and minored in business. At that point, I realized I wasnít going to be a designer.
Upon graduating, love took me to Boston. I hoped to get a job in fashion, but soon realized there was no fashion there. I then moved back to Connecticut, where I am from, and started working at a PR firm, whose clients brought me in and out of New York. I was working with companies like John Hardy and Chaumet. It was there that I fell in love with jewelry, working with designers and jewelry beyond my wildest dreams.
What was the progress to your current position?
Fast-forward to my dream job Nine years ago, (has it been that long already?) I responded to a small ad in the New York Times for a media liaison position with Jewelry Information Center. I really hit it off with the then-executive director Elizabeth Florence. There was immediate chemistry and a mutual admiration for one another. All of the stars aligned, and out of 500 candidates, I got the job. I was ecstatic. Over the years, the job evolved into a fulfilling career in the jewelry industry.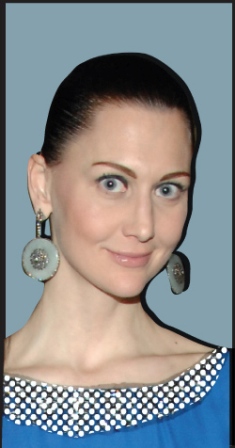 Helena Krodel
Today, Iím one of the spokespeople and the director of media and special events for Jewelers of America. I continue to do PR and marketing on behalf of the entire fine jewelry and watch industry. I appear on television across the country, often appearing on morning shows educating people about fine jewelry and fashion, trends, what to buy, what to look for. I give them information to make them savvier shoppers. I like to think I help people take chances, feel more confident and fuel a more abundant jewelry industry.
As the director of Special Events, I also plan some of the large events at JA. One of which is the Gem Awards.
Do you think that the jewelry industry is still very much a manís world?
I think there have been a lot of changes, and it is certainly not a manís industry anymore. It has always been about women, although, ironically, it has been man-led. Now we are seeing a huge transition with more women entering the business Ė especially designers. There are so many talented and wonderful females, and so many smart women who are taking executive positions in companies now. It really makes good sense to me. Women understand jewelry, there are very few of them who donít love it. Itís very emotional and when you are passionate about something, you are good at it.
Do you think being female has helped or hindered you?
I certainly donít think it has hindered me. I think it is absolutely a benefit. I am passionate about jewelry in general Ė the science behind it is fascinating. As a woman, I think being female is a non-issue, especially in this day and age. Perhaps it was different for women a generation ago, they made inroads. Women like Phyllis Bergman broke rules and set standards for women. Today we have no glass ceilings. I am lucky. My father taught me to have an equal balance of priss and power. He is an entrepreneur who doesnít take-no for an answer. Because of this, I never entertained failure as an option. Both of my parents also taught me to work hard and be humble.
Where would you like to see more women participating in the industry?
I would like to see women participate as decision makers. The women who are involved on our board are so valuable when they bring forward ideas. However, I look at all of our board of directors and the various organizations in the industry and they are mostly composed of men.
Do you think the industry needs to change as far as women are concerned?
The industry is in a state of transition right now, in general. One of the main things that retailers are still learning to understand is that women are making major self-purchases. Buying jewelry is no longer a family decision, or a manís decision. Women have more money, more power and the authority to make their own purchases. Itís nice to see retailers catering to that right now, which was something I didnít see in years past.
What has been the high point of your career so far?
I have three high points. The first was winning the Womenís Jewelry Association award of excellence last summer. In my first year in the jewelry industry, I saw Elizabeth Florence win it and I set out to do the same. The second was appearing on The Rachael Ray Show. It was a fabulous experience. The whole thing was so fun all the way through. The third just happened at AGS conclave in San Francisco where AGS and JA put on a co-branded fashion show. I basically took on the planning and the execution. It was the first time I had planned a fashion show from start to finish. I really believe that the fashion and jewlery industries are so intermixed.
Which women do you most admire in the industry?
Shaye Strager is still one of my all-time biggest mentors and loves, I absolutely adore her. Carol Brodie is an amazing talent and a clever businesswoman as well.