Eli Avidar, managing director of the Israel Diamond Institute Group of Companies (IDI), recently joined the President's Council of CIBJO, the World Jewellery Confederation, the highest governing body in the confederation.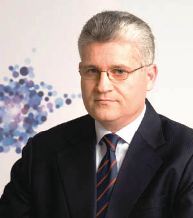 Eli Avidar
The council, which is responsible for making strategic decisions, consists of the CIBJO officers and five other member representatives, each of whom is appointed by the president.
"Eli's outstanding record as managing director of IDI and his skill, knowledge and great vision will certainly improve and enhance the role of CIBJO worldwide, especially in the areas of Corporate Social Responsibility (CSR), education and the Centre of Excellence," said CIBJO President Dr. Gaetano Cavalieri.
Avidar has been managing director of IDI since 2007. Before joining IDI, Avidar had served in Israel's Foreign Service and government.