Name: Alex Bassalian
Position: Director partner
Company Name: Bass Premier Company
Type of Business: Diamond Traders
Years in Business: 30 years
Business Philosophy: Fairness to customers and suppliers at all times.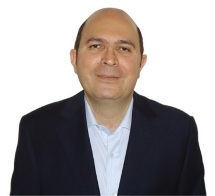 Alex Bassalian
What are the company's long-term goals?
To be a major supplier of loose certified diamonds internationally.
What are the greatest changes you have seen since you joined the industry? The greatest change has been in information about the diamond being passed all the way along the pipeline to the final customer.
What would improve your business in the future? Steadier prices and exchange rates since our margins are getting smaller and smaller.
What is the most difficult business decision you have ever had to make? In the previous price crash we lowered our prices massively to remain competitively priced. Also now with high prices we are committed to carry huge stock to service our customers' needs.
How does the company give back to the community? We are supporters of many different charities. Both my brother and I sit on committees for various different charities.
What is your greatest regret? That our brother, who passed away, has not been able to see the business he started flourish over the last five years.
What is your greatest accomplishment? Our company is now one of the top loose diamond suppliers in the UK.
What word or phrase do you most overuse? "It is only fair," and "Yes, sir" to our customers.
Who do you most admire and why? My father. He started the family business from scratch over 65 years ago.
What would you take with you to a desert island? IDEX Magazine, a loupe and tweezers.
What is the best piece of advice you have ever received? "Buy a bit expensive, sell a bit cheap, but stay in the loop."
If you could do any job other than the one you do now, what would it be? A policeman or teacher.
What is your idea of perfect happiness? A steady family life and being able to look after people around me.