Name: Ghanshyam Dholakia
Position: Partner
Company Name: Hari Krishna Exports
Type of Business: Manufacturer and exporter of cut and polished diamonds and diamond jewlery, including the branded diamond jewelry KISNA.
Years in Business: 19
Company Size: Turnover of more than $300 million
Business Philosophy: All of our decisions are based on faith and trust in our stakeholders and it is up to us to ensure that their faith and trust in us are not violated.
What are the company's long-term goals?
Our vision is to become the number one diamond and jewlery brand in the world.
What are the greatest changes you have seen since you joined the industry?
My contact with the diamond industry began in 1992 when I joined my brothers Shri. Savji, Himmat and Tulsi Dholakia to form Hari Krishna Exports and took up the role of marketing the diamonds produced in our factory in Surat.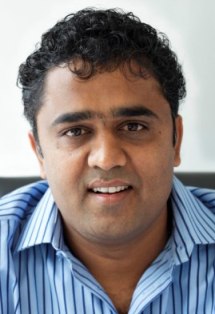 Ghanshyam Dholakia
From an important center for near-gem quality diamonds in 1992, India has grown into a major player in cutting and polishing all types of diamonds. There has been a shift of dominance from traders to manufacturers. The industry has learned to appreciate the value and importance of branding its products. Another major change is in the area of sales through online platforms.
There have been negatives too. Volatility in rough and polished diamond prices and the inability of the market to develop commodity derivatives can be reckoned as the foremost among them.
What would improve your business in future?
Added value in the diamond industry is possible only through improvements in service and transparency. This is the only way to promote trust.
How does the company give back to the community?
The Hari Krishna Charitable trust, which is funded by the company, began in 1996 to help needy people in the areas of health and education. Some of the projects the trust has successfully completed include a hospital, school and construction of an artificial lake in our native village, Dudhala. This captures rain water, which was draining out into the sea, thereby ensuring that enough water is available to the inhabitants of the village during the summer. In addition, the trust also runs training programs and yoga camp for various communities.
What is your greatest accomplishment?
Continuous growth and winning nine consecutive awards from the Gem and Jewellery Export Promotion Council for export excellence give us great satisfaction.
Which word or phrase do you most over use?
"Honesty is the best policy."
Who do you most admire and why?
Shri Ratan Tata because of his ethical and value based approach in conduct of his business affairs.
What would you take with you to a desert island?
Food, water, good books to read and equipment for communication.
What is the best piece of advice you have ever received?
Value other's trust in you and reciprocate it in equal measure
If you could do any job other than the one you do now, what would it be?
A job in marketing, what else?
What is your idea of perfect happiness?
Any act performed by me to help a needy person gives me perfect happiness.