| | | | | | | | |
| --- | --- | --- | --- | --- | --- | --- | --- |
| DIAMONDS | JEWELRY | DIAMOND PRICES | NEWS | FORUMS | COMMUNITY | SERVICES | MY IDEX |
| | | |
| --- | --- | --- |
| | < MONDAY, SEPTEMBER 3RD, 2018, ISSUE NUMBER 336 > | |
Profile
Name: Ankit Shah
Position: Director
Years in Business: Seven years
Company Name: Ankit Gems Pvt Ltd
Type of Business: Manufacturer and exporter of diamonds.
Company Size: Nine-hundred craftsmen and employees
Business Philosophy: To satisfy the business requirements of all our customers in time, thereby building the trust and goodwill of the company in the industry.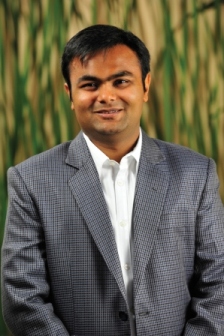 Ankit Shah
What are the company's long-term goals?
To be a leading global player distinguished for its value creation, enabled by an extensively developed supply chain, right from the sourcing of rough to the manufacturing and distribution of quality polished diamonds and jewelry, leading to a diversified customer-servicing portfolio.
What are the greatest changes you have seen since you joined the industry? The increased importance of e-commerce and the introduction of CVD diamonds.
What would improve your business in the future? Continuous innovation in every aspect of our business.
How does the company give back to the community? We generously donate on a regular basis to various noble causes including hospitals. We also stand beside trusts and charities that help people during natural calamities.
What is your greatest accomplishment? Being an important part of the process of developing the company to achieve DTC Sightholder status, thereby making it a part of an exclusive group of diamond companies.
Which word or phrase do you use the most? Buy from us; be assured.
Who do you most admire and why? My father and my elder brother for their passion, dedication and determination in business.
What would you take with you to a desert island? My wife, because she would carry all the other things I need there.
What is the best piece of advice you have ever received? My parents taught me to be honest and to think well before I do anything because according to them I am the only person responsible for my success and failures.
If you could do any other job, what would it be? I would have loved to become a pilot.
What is your idea of perfect happiness? Peace in the entire globe without war and weapons.
IDEX MAGAZINE
P.O.Box 3107, Ramat Gan 52130, Israel.
Tel: 972-3-6124136
Email: magazine@idexonline.com
Copyright IDEX Online S.A.