| | | | | | | | |
| --- | --- | --- | --- | --- | --- | --- | --- |
| DIAMONDS | JEWELRY | DIAMOND PRICES | NEWS | FORUMS | COMMUNITY | SERVICES | MY IDEX |
Tanzanite Charity Trek
(August 13, '12, 3:59 IDEX Online Staff Reporter)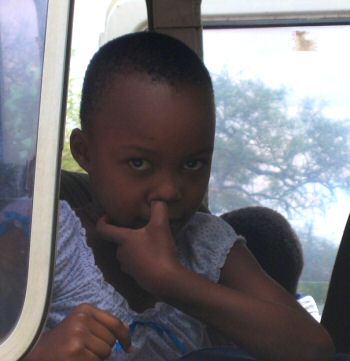 Tanzanian Schoolgirl
Image: Edahn Golan

(IDEX Online News)

– As part of the events celebrating the 45th anniversary of the discovery of tanzanite, staff from TanzaniteOne and the Tanzanite Foundation will spend five days trecking up the highester mountain in Africa, Mt. Kilimanjaro.
Proceeds from the sponsored climb will benefit the New Vision Orphanage in Merelani, Tanzania, which focuses on children with HIV/AIDS.
Among those embarking on the trek are TanzaniteOne CEO Bernard Olivier and Hayley Henning, who runs the Tanzanite Foundation.
"It's only fitting, that as part of the festivities marking the 45th anniversary since the discovery of Tanzanite, that we picked an iconic symbol, Mt Kilimanjaro, to show our determination and dedication to giving back to the communities at Tanzanite's source," said Henning. "The mountain is a constant reminder of the beauty that our earth has to offer and the perfect companion to one of the most exquisite and rare gemstones that the surrounding locale renders"
| | | | |
| --- | --- | --- | --- |
| | | | |