JFC Announces 2014 Facets of Hope Honorees
October 17, 13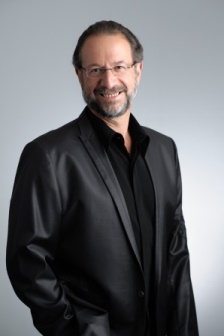 Glenn Rothman
(IDEX Online News) – Michael W. Barnes, CEO of Signet Jewelers and Glenn and Susan Rothman, co-founders of Hearts On Fire, are to be honored at Jeweler's for Children's 2014 Facets of Hope event.
Facets of Hope celebrates the success of JFC's fund raising efforts for the year and commitments to the charity partners are announced. Each year, prominent industry leaders are honored by the charity.
"Mike, Glenn and Susan are all so deserving of this very special honor," said JFC chair Ruth Batson of the American Gem Society. "With their support, 2014 will be one of our most successful years ever."
The 2014 Facets of Hope gala will take place at the Mandalay Bay Resort Hotel Casino in Las Vegas on June 1.
Jewelers for Children was founded in 1999 by the US jewelry industry with the mission of helping children in need. Since its inception, JFC has donated nearly $43 million to programs benefiting children whose lives have been affected by illness, abuse or neglect through its charity partners St. Jude Children's Research Hospital®, the Elizabeth Glaser Pediatric AIDS Foundation, Make-A-Wish® America, and the National CASA Association. JFC also provides support to Make-A-Wish® International, and the Santa-America Fund.