One Big Step for Traceability
May 19, 22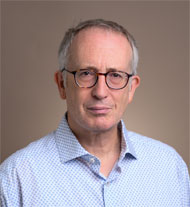 Traceability was already a hot topic before Russia invaded Ukraine. Now it's even hotter. Guaranteeing a diamond's country of origin before 24 February may have been an attractive bonus. Today it's fast becoming an imperative, so that gems sold without evidence of responsible sourcing will soon be the exception, rather than the rule. And the focus of traceability has suddenly shifted, so that technology initially aimed at outlawing blood or conflict diamonds has, almost overnight, been directed against Russia. The move is said to be driven by consumers, keen to go one better than the lukewarm US and EU sanctions, which still permit stones mined in Russia but cut and polished elsewhere.
An effective traceability program needs to map every move in a diamond's journey. GIA has its Diamond Origin Report, which identifies country of origin, matched by a laser inscription on its girdle. Sarine is providing its Diamond Journey traceability solution for the Aura Blockchain Consortium - LVMH, Prada Group, Cartier, part of Richemont, and OTB Group. Everledger verifies the provenance of diamonds, and other luxury goods. Tiffany & Co and Chow Tai Fook have their own traceability solutions. Even Alrosa, part-owned by the Russian government, and the subject of widespread sanctions, has been developing a "non-invasive" diamond laser marking technology which would, presumably, provide the consumer with an assurance that their diamond DID come from Russia.
Against that background De Beers, which produces almost a third of all diamonds globally, has hastened the rollout of its own traceability solution, called Tracr. The big selling point, says the company, is its ability to track every diamond it produces, from the moment they come out of the ground. It works at scale and at speed, according to David Prager, chief brand officer at De Beers. "We believe the consumer should be able to know where their diamond comes from," he said. "That's our responsibility and if you're not able to provide that in the future, that will become a disadvantage to you as a brand." Traceability is very much an imperative, not an added bonus, as far as he's concerned.
De Beers has been developing Tracr since 2018, employing blockchain, artificial intelligence, the Internet of Things and other technologies. A quarter of the rough stones (by value) sold at its first three Sights of this year were registered on Tracr. As far as De Beers are concerned, it's not just speed and scale that mark out its offering. It's source. "There are a number of offerings I know that require a self-declaration of where the diamond comes from because they don't start at source," said Prager. "The key here is starting at the source and scaling from the source. If the blockchain starts kind of midway through the process, there has to be some moment of declaration of where this diamond comes from. No other system starts at the source at scale. That's the game changer."
Tracr amasses data on every De Beers diamond so it can distinguish it with absolute certainty from any other diamond on the planet. It currently works on one-carat stones and above. As the technology scales, it will push that size down and down, though melee remains a different challenge that they're working on. Unlike some other systems it doesn't laser-inscribe the stone, at least not at the moment. But the data is held on the blockchain, where it can readily be verified by retailers.
"Because all diamonds are unique, each one has distinguishing features and if you put enough of those features together you have enough nodes of information that you can distinguish one from the next from the next," said Prager. A retailer can demonstrate to a customer that a diamond is a De Beers diamond, originating from Botswana, Canada, Namibia or South Africa.
"They can show that lookup to the client but what we've heard from the market is there's not that demand or need from consumers at this point," said Prager. "Not many are coming in asking, and those who do ask are satisfied with the representation that the retailer makes. What the retailer has asked us for is verifiable assurance and that's what Tracr allows them to have."
De Beers has invested heavily in developing the technology. In a world where every diamond, ideally, would be completely traceable, does Tracr give it an edge over other diamond producers?
"I wouldn't use the word edge," said Prager, "because the word edge makes it seem somehow like a competitive advantage. I think it becomes stakes of doing business, not so much a competitive advantage.
"If we expect to be able to sell a product, based on emotion, based on love, and you're not able to tell the consumer, who cares, about where it comes from and what it has done in the world, then that is going to limit your ability for your brand to do business. People deserve to know where their diamond comes from."
Have a fabulous weekend.