Alibaba Shopping Festival Exceeds $9 Billion in Single Day
November 12, 14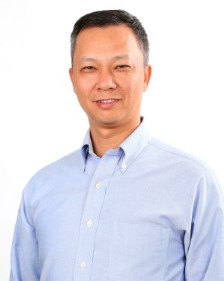 Jonathan Lu
(IDEX Online News) – It's the biggest shopping day you might not have heard of, at least until yesterday when consumers spent an unbelievable $9.3 billion through the Chinese Alibaba Group, up from $5.8 billion last year.
The 11.11 Shopping Festival began in 2009 and has evolved into a retail day to rival Black Friday or Cyber Monday.
The company said that 278.5 million logistics orders were generated during the 2014 event, with some 2.85 million transactions processed per minute by Alipay, Alibaba's third-party online payment system.
But it was not just Chinese consumers looking out for bargains. Buyers from 217 countries and regions participated in this year's event.
In addition, the shopping day saw a huge number of orders placed via mobile devices. Shoppers used their mobiles to buy $4 billion worth of goods, or some 42.6 percent of the total orders.
"We are particularly encouraged by the growing trend of consumers embracing mobile shopping on a global stage," said Jonathan Lu, Alibaba CEO.
Online jewelry retailer Blue Nile was among the 27,000 brands taking part in this year's shopping festival. The retailer has a virtual storefront on Alibaba's Tmall Global platform.
To help boost US interest in the shopping festival, eight leading Chinese jewelry brand, including Chow Tai Fook, Tesiro and Baocheng were showcased on the large electronic screen overlooking Seventh Avenue as it passes through Times Square. Promotions are set to continue on the screen until next week.