Same-Sex Couple Features in Tiffany's Latest Engagement Ad Campaign
January 11, 15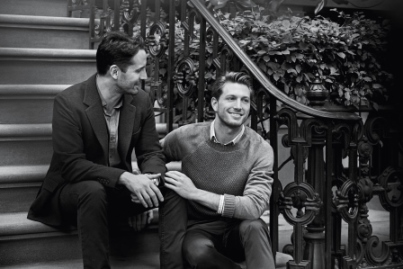 Image: Tiffany & Co.
(IDEX Online News) – In a break from tradition, Tiffany & Co.'s latest ad campaign takes what it calls "a truly modern look at love, the proposal and marriage."
The new Will You? campaign was shot on location in New York City by fashion photographer Peter Lindbergh and features a selection of very different modern couples: some young and just starting out, another at their wedding with a child already in the picture and a same-sex couple about to commit to marriage.
The company said that the campaign is meant to convey that modern love is not linear and that true love comes in a variety of forms.
This global campaign includes video, digital and social components designed to reach the Tiffany consumer across multiple channels.