Smash and Grab Jewelry Robberies Soar in 2014; Crime Numbers Down Overall
March 16, 15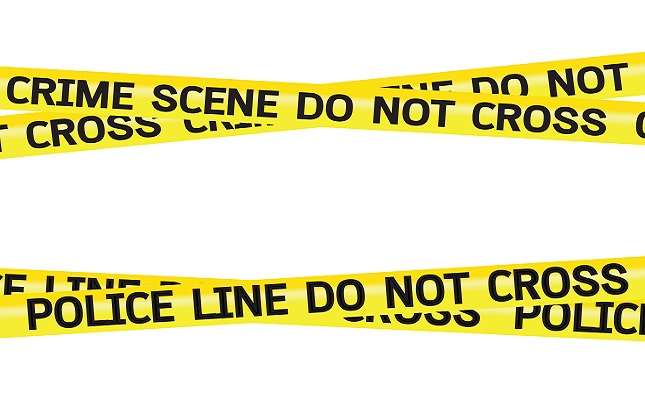 (IDEX Online News) – Jewelers' Security Alliance has released its 2014 Annual Crime Report covering crime against the jewelry industry in the US. The total number of crimes against the industry decreased from 1,414 in 2013 to 1,381 in 2014, a decrease of 2.3 percent. Total dollar losses, however, rose from $66.5 million in 2013 to $77.8 million in 2014, an increase of 17 percent.
The organization said the increase resulted from a doubling of smash and grab robberies and increases in high-dollar burglaries, and from off-premises crimes which rose from historic lows.
In contrast, there was a significant decline in lower dollar grab and runs and three-minute burglaries.
During the year, smash and grab robberies increased from 62 in 2013 to 110, a 77.4 percent increase, resulting in major losses of high-end watches and diamonds.
The organization said arrests by law enforcement soared from 422 in 2013 to 694 in 2014, an increase of 64.5 percent. This was due to work and cooperation by the FBI and local police in investigating major gangs operating throughout the US, including continuing investigations of crimes committed in prior years.
By far the main scene of crimes against the jewelry industry was in malls, with 515 crimes, followed by standalone stores with 292, strip centers with 248, downtown shops with 127 and a variety of sites including office buildings, hotels and other locations making up the rest.
There were 279 robberies reported to the JSA in 2014, that is, crimes in which force or fear was used. However, because smash and grab robbers used sledgehammers to carry out their crimes, the number of guns displayed in robberies declined from 65 percent of the time in 2013, to 36.5 percent of the time in 2014.
In addition, grab and run thefts declined from 476 in 2013 to 337 in 2014, and three-minute burglaries declined from 233 in 2013 to 157 in 2014.
"Smash and grab robberies have been the number one threat to the jewelry industry for the past 18 months, but the FBI and local law enforcement agencies are aggressively going after the criminal gangs that carry out these crimes, and have already identified, indicted or arrested many suspects," said John Kennedy, president of JSA. "These smash and grab robberies resulted in large losses of high-end watches and diamonds which was a main driver of 2014's statistics."
Kennedy continued, "Despite one-year dollar increases in crime losses, the long-term trend in jewelry crime is still firmly down. Dollar losses on an inflation adjusted basis have declined 42.9 percent since 2004. Jewelers are taking stronger security measures, much more crime information is being shared regarding suspects and methods and law enforcement is far more active and effective."