Rockwell to Sell Tirisano Project for $6.3 Million
March 30, 15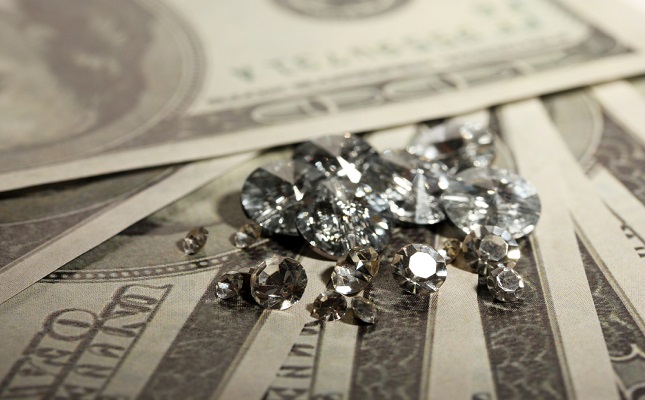 (IDEX Online News) – Rockwell Diamonds Inc. is to sell its non-core Tirisano Project in the North West Province of South Africa for a cash consideration of $6.3 million to a consortium of royalty miners who have operated at the project for the past two years.
The project was placed on care and maintenance since December 2012 and subsequently royalty contract miners were brought in to continue mining operations. The contract mining operations have produced between 1,500 and 2,000 carats per month.
Rockwell said its 12.5-percent royalty on the sale of the diamonds was applied to the care and maintenance costs of the property and a portion of the overheads.
The consortium will acquire the entire issued share capital, together with claims on loan account in Rockwell's 100-percent owned subsidiary, Etruscan Diamonds Pty (Ltd) including the Tirisano mining right and its associated infrastructure, for a cash consideration of $6.3 million.
The proceeds of the sale will be used to fund Rockwell's general working capital and investments related to acquisitions, additional exploration and on-going development of the portfolio of mining and mineral rights.
"The sale of Tirisano, which has been identified as non-core for some time, will allow us to focus entirely on our growth objectives in the [Middle Orange River] and our stated intention of exceeding our 500,000m3 per month processing target," said CEO and president James Campbell.
"Our short-term priority is the completion of the acquisition and integration of the Remhoogte/Holsloot Project into our current business. We are also progressing with our exploration program to increase Rockwell's resources and mining flexibility. We intend developing 3 to 4 million m3 of Rooikoppie Exploration Targets at Lanyonvale and will be carrying out further pitting of the Rooikoppie gravels at Wouterspan with the goal of growing Rockwell's profitable operational base for the future."