Polished Diamond Prices Rise in March
April 01, 15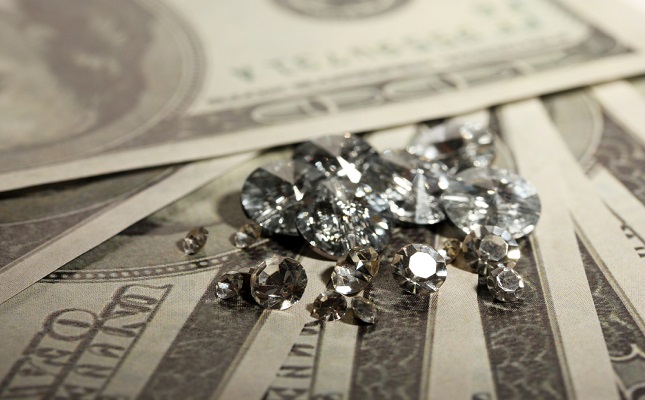 Following several consecutive months of price declines since the summer of 2014, polished prices trended upwards during March 2015.
Average prices during the month were 4.9-percent percent higher than average prices in February 2015, but were 2.4-percent lower than the same month a year ago, according to the IDEX Polished Diamond Price Index, recognized by the industry as the most reliable indicator of global polished diamond prices.
The graph below summarizes polished diamond prices for the past four years. After showing stability from 2012 to mid-2014 and declines during the past six months, polished diamond prices finally began to show the first signs of recovery during March.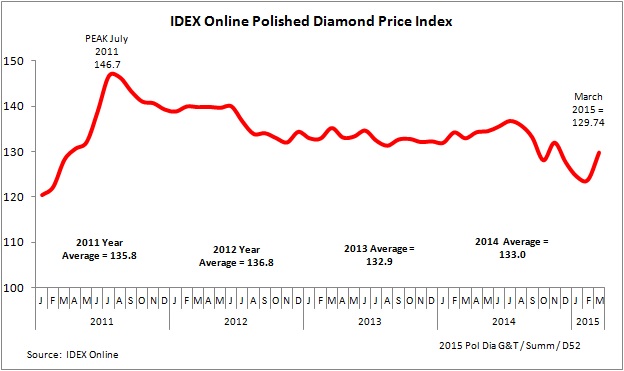 Factors Fueling the Rise in Diamond Prices
Prices tend to increase before important trade shows and March was no different, showing the market's response to the Hong Kong and Basel shows that took place during this period. Add halted production in part of the Indian manufacturing sector in India, and the result is a rise in polished prices. It is still too early to tell if this rise in prices will hold in months to come
The graph below displays the two-year period of price stability, followed by months of price declines and the beginning of a rise in prices that occurred in March.
Click here to see the full IDEX Online Research Polished Prices article.