Brazil Minerals, Inc. Reports Discovery of Largest Rough Diamond
April 07, 15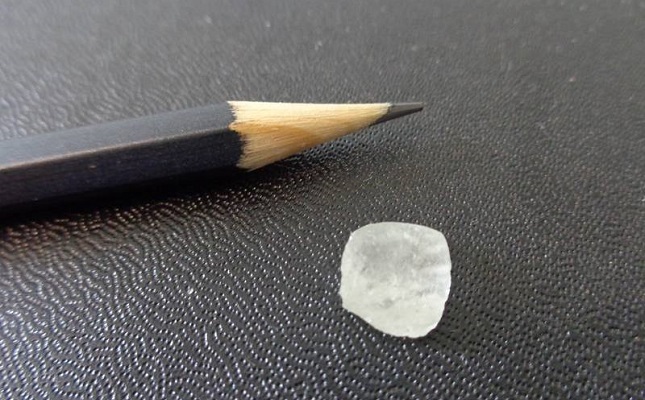 (IDEX Online News) – Brazil Minerals, Inc. announced that it has mined its largest rough diamond to date. The stone, which weighs 4.01 carats has very good appearance and no visible points or inclusions and appears to be able to yield high color and clarity grades.
The company said it plans to have this rough diamond cut and polished before selling it.
Brazil Minerals, Inc. is a US publicly-traded company with revenues from sales of rough and polished diamonds, gold and sand. It fully owns MDB, a Brazilian producer and seller of polished and rough diamonds, gold bars and industrial-use sand. It also holds a 25-percent share in RST Recursos Minerais, Ltda., a Brazilian company with 10 mining concessions and 12 other mineral rights for diamond and gold.