Alrosa Q1 Production up 6% to +8 Million Carats
April 21, 15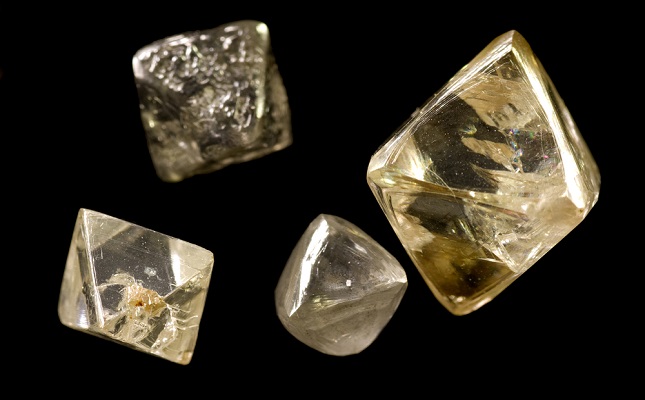 (IDEX Online Research) – Russian mining company Alrosa has reported that production in the first quarter of 2015 was up 6 percent year-over-year. Diamond production totaled 8.4 million carats.
The company said the increase was driven by measures at the Mir underground mine to reduce mine watering, which bumped output nine fold to 488,000 carats.
In addition, the first 313,000 carats were produced from the Botuobinskaya pipe after it began operating in March.
At the Karpinskogo-1 pipe of the Lomonosov deposit, diamond output doubled to 450,000 carats.
During the quarter, Alrosa sold 9 million carats of diamonds, including 7 million carats of gem-quality stones at an average price of $161 per carat. The company also sold 2 million carats of industrial diamonds at an average price of $8 per carat.
Alrosa's Q1 2015 revenue from rough diamond sales is set to reach at least $1 billion, even though rough diamond prices declined by 3 percent as a result of a softer diamond market.
Looking ahead, the company said expects conditions to improve on the back of an uptrend in the key diamond jewelry markets of the US, China and India.