Moms to be Treated to Jewelry Worth $4.3 Billion this Mother's Day
April 28, 15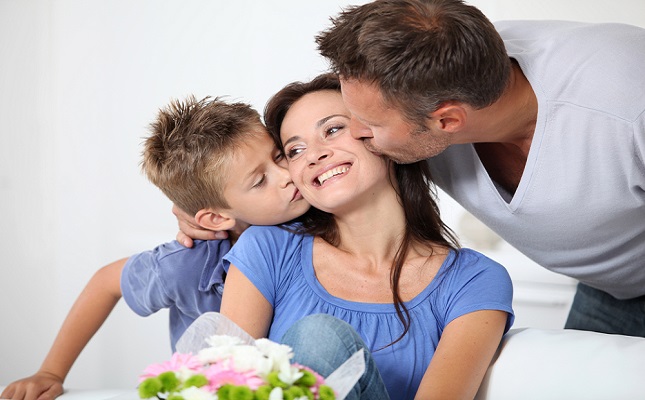 (IDEX Online News) – Spending on jewelry for Mother's Day is set to reach a high of $4.3 billion this year, with 34.2 percent of shoppers opting for something sparkly for the woman in their life, according to the National Retail Federation (NRF). This is up from 31.7 percent and $3.6 billion last year.
According to NRF's 2015 Mother's Day Spending Survey conducted by Prosper Insights & Analytics, Americans will spend an average of $172.63 this year, up nearly $10 from $162.94 last year and the highest amount in the survey's 12-year history. Total spending is expected to reach $21.2 billion.
"We're encouraged by the positive shift we've seen in spending on discretionary and gift items from consumers so far this year, certainly boding well for retailers across all spectrums who are planning to promote Mother's Day specials, including home improvement, jewelry, apparel and other specialty retailers as well as restaurants," said NRF president and CEO Matthew Shay.
When it comes to other gifts, the majority of consumers will pick up a greeting card for mom (80%), spending more than $786 million, and more than two-thirds (67.2%) of those celebrating will buy flowers, to the tune of $2.4 billion. Shoppers also plan on gifting apparel and clothing items (35.8%), spending more than $1.9 billion, up from $1.7 billion last year.
Families will also surprise mom with a special brunch or activity ($3.8 billion), electronic items like a new smartphone or e-reader ($1.8 billion), personal services such as a spa day ($1.5 billion), housewares or gardening tools ($890 million) and books and CDs ($480 million).
Two in five (44.2%) will give a gift card, spending more than $2.2 billion.
"Mother's Day is extremely unique and personal for millions of consumers, and families this year will look for different ways to enjoy their time with mom," said Prosper's Principal Analyst Pam Goodfellow. "While some will splurge, others will search high and low for the perfect, practical gift, knowing that she likes any gift that comes from the heart."