AWDC Signs MoU with Istanbul Diamond Bourse and Turkish Jewelry Association
April 28, 15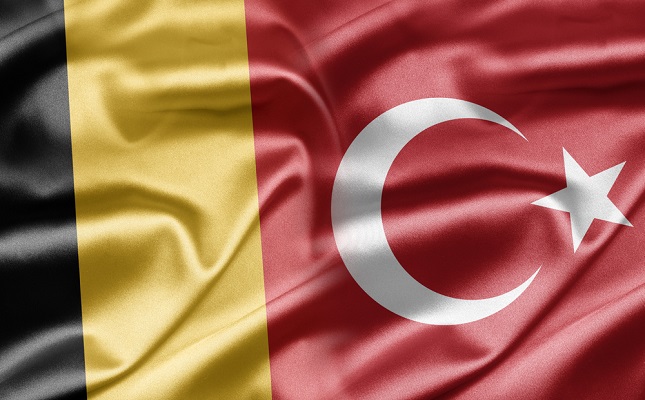 (IDEX Online News) – Following its participation in the Istanbul Jewelry Show, the Antwerp World Diamond Centre (AWDC) has signed a Memorandum of Understanding with the Borsa Istanbul and the JTR Jewellers Association. The MoU is intended to further promote the diamond trade between Belgium and Turkey.
Next week, a delegation of 25 Turkish jewelers is coming to Antwerp for the Visitor Program B2B event where they can establish contacts with local diamond traders.
"The intention of the government to profile the country as a center for (polished) diamonds, combined with its emerging middle class, will turn Turkey into a significant player on the global luxury market," said AWDC CEO Ari Epstein. "By ensuring that our Antwerp diamond traders have solid contacts with the most important Turkish jewelers, we have the clear ambition to establish a strong foundation for the coming years."
Epstein said that during the visit to the Istanbul show, it became clear that Turkish jewelers mainly work according to demand. "This means that they only purchase diamonds when they have an order for diamond jewelry. This way of working makes personal contacts between diamond traders and jewelers essential."
Turkey is Europe's largest gold producer and one of the most dynamic jewelry markets globally, serving as the trading hub for countries in the Mediterranean, Eastern Europe, Russian Federation, Middle East and North Africa.
Last year, Antwerp exported 6,136 carats of rough diamonds and 11,281 carats of polished diamonds to Turkey, with a total value of $20.6 million. However, with the abolition last year of the 20 percent Special Consumption Tax that served as a major deterrent to diamond imports, export figures are expected to rise.
In a further boost to business, VAT on trade with members of the Istanbul bourse will also be lifted.