HK Jewellery and Gem Fair Introduces Interactive Goods Locator
June 18, 15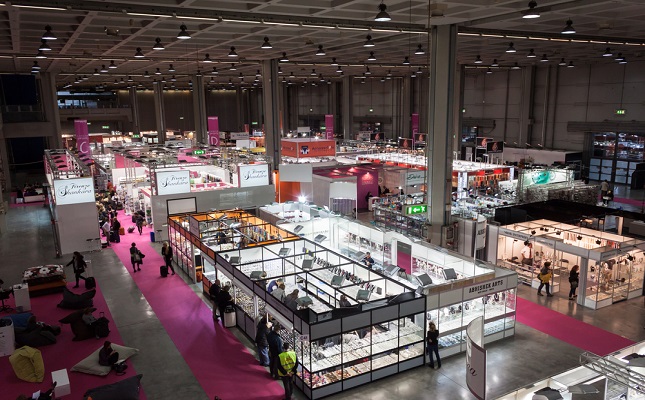 (IDEX Online News) – UBM Asia, organizer of the Hong Kong Jewellery and Gem Fair 2015, has launched mobile TradeBoard, a free interactive service (similar to classified ads) designed to help visitors quickly and efficiently locate products and services.
Buyers can post their requests to the TradeBoard using any type of electronic device or get help from support staff at the event. In turn, exhibitors will immediately be able to respond to offers with invitations to meet prospective clients at their stands.
"Many visitors come to our fairs with some very specific sourcing needs: It could be a special type of jewelry that is not covered by exhibit categories – for instance men's jewelry. Or visitors might be looking for gemstones or diamonds of very specific size or color. Given the size of the fair, some visitors might have to browse hundreds of booths until they find the right product," said UBM's Regional Director of eBusiness and Event Technology, Jerome Hainz.
TradeBoard can be accessed through www.UBMTradeBoard.com as a mobile friendly website or it can be downloaded with the fair's Mobile Buyer Guide, which can be found in app stores with the keywords "ubm jewellery."