Graff Unveils 132-Carat Golden Empress Yellow Diamond
June 21, 15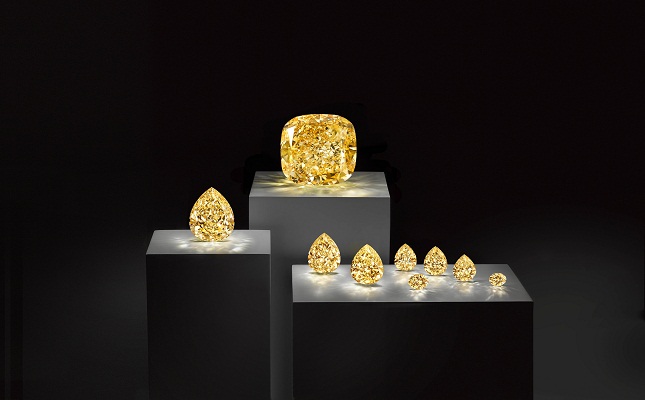 (IDEX Online News) – Luxury London-based Graff jewellers have introduced a 132.55-carat fancy intense yellow diamond, labeled the Golden Empress.
"The potential to craft a diamond that could join its hall of noble, historic and world famous stones was a thrilling prospect," said Laurence Graff, founder of the company.
The diamond, cut from an opaque 299-carat rough from the Letšeng mine in Lesotho is another addition to an impressive array of yellow diamonds, including; The Delaire Sunrise, the world's largest square emerald cut Fancy Vivid Yellow diamond at 118.08 carats; The Gemini Yellows at 51.29 carats and 55.74 carats; and the 100.09-carat Graff Vivid Yellow.
The rough yielded a further eight smaller stones, comprising six pear shape Fancy Yellow stones – the largest at 21.34 carats – and two brilliant round stones.