Joseph Kuzi Appointed to AIGS Advisory Board,
July 06, 15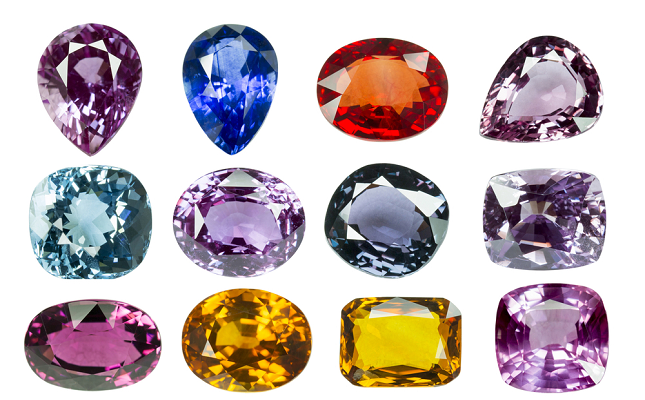 (IDEX Online News) – Joseph Kuzi has been appointed to the Advisory Board of the Asian Institute of Gemological Sciences (AIGS). Kuzi, the founder and managing director of Diamond Services Ltd., will oversee the expansion of the organization's colored gemstone report and laboratory services in Hong Kong and Mainland China.
AIGS and Diamond Services have been formally associated since January, when Diamond Services began operating a drop-off window for both loose and jewelry-mounted colored gemstones on behalf of AIGS at its Hong Kong Central headquarters.
"We are delighted to have Joseph playing an integral role in AIGS' ongoing development, and we are confident that he will contribute to our becoming a principal provider of services to the colored gemstone and jewelry sector throughout Hong Kong and China," said AIGS founder and chairman Henry Ho.
"He brings to the organization not only a wealth of scientific and technological acumen, but also more than two decades' worth of marketing experience in the industry."
"The colored gemstone trade in Hong Kong and China is on a steep trajectory, which to a large degree relies upon the provision of professional laboratory services that defend its integrity and protect consumer confidence," said Kuzi. "
AIGS is a natural fit for the market, and has the tools, expertise and personnel to grow into one of its principal service providers."
AIGS offers a range of colored gemstone reports, including credit-card-sized Brief Reports, Full and Premium Gem Identification reports and Master Gemstone Reports. Other colored gemstone services include amethyst-citrine natural/synthetic testing and jadeite impregnation testing.
Diamond Services was established in 2012 in Hong Kong as a developer and provider of gemological services and technology. Its products include DiamaPen®, a hand-held laser device that is able to detect fancy color synthetic diamonds, and DiamaTest®, an innovative system that screens both loose and colorless diamonds for synthetics.