Press Release: Shortening the Supply Pipeline is a Unique Feature of the International Diamond Week in Israel
July 21, 15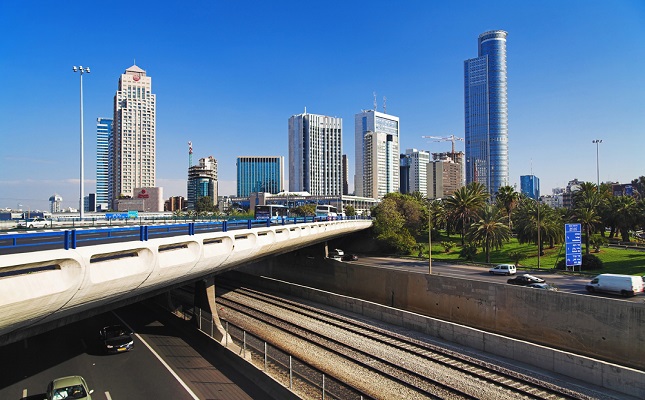 (Press Release) –With some six weeks to go until the Summer Edition of the International Diamond Week in Israel (IDWI) kicks off, the pace of registration for the event is picking up. "The IDWI has proven itself not only as the starting shot for the international fall trade show season of the diamond, gem and jewelry business, but also as a unique diamond buying opportunity for dealers, wholesalers and other diamond buyers to stock up for the coming months," said Moti Fluk, the Israel Diamond Exchange Treasurer who also heads the IDWI Organizing Committee.
Asked what makes the IDWI unique, Alona Shtrum, an IDWI Committee member and an independent diamond broker, said: "The whole purpose of the IDWI is to enable the members of the Israel Diamond Exchange to participate in a low-cost but prestigious, international trading platform, and gain access to buyers they would otherwise not meet. For the attending buyers, the event brings them into contact with small manufacturers and niche operators who do not frequent the international trade show circuit. So the IDWI creates opportunities for both sides. Of course, after leading the proverbial horses to the water, it is then up to them!"
Concurring, IDE President Shmuel Schnitzer added that in itself the IDE trading floor is a one-of-a-kind phenomenon. "We have the largest diamond trading floor in the world, a magnificent space that can accommodate thousands of people. Add to that the efforts we are expending to remake the floor as a central market place, and you have a formula that potentially can bring added value to each and every member in our bourse," he stated.
The International Diamond Week in Israel is organized by the Israel Diamond Exchange, in close cooperation with the Diamond Dealers Club of New York (DDC), the Antwerp Diamond Bourse (Beurs voor Diamanthandel), and for the first time also by the Bharat Diamond Bourse. All exchanges will be represented by delegations of their members on the IDE trading floor in August.
Disclaimer: IDEX Online accepts no responsibility for the accuracy or completeness of any information from press releases published on this site as they are submitted directly by third parties.