Falling Demand in India and China Leads to Drop in Q2 Gold Sales
August 13, 15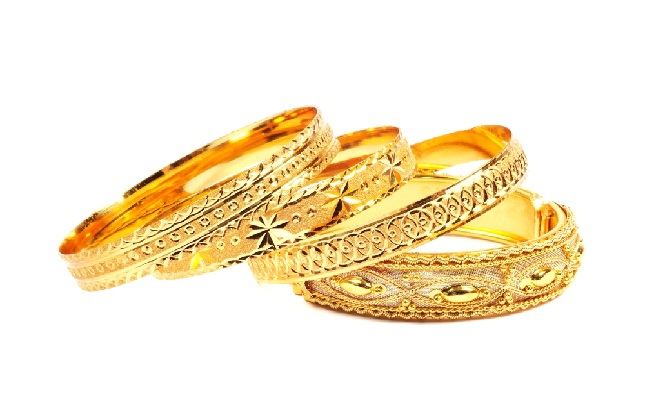 (IDEX Online News) – Falling demand for gold in the key Indian and Chinese markets led to a 12-percent decline in the second quarter of 2015 compared to the same quarter a year ago (915 tons compared to 1,038 tons).
According to the World Gold Council's (WGC) Gold Demand Trends report, however, demand in Europe and the US grew, driven by a mixture of increasingly confident jewelry buyers and strong demand for bars and coins.
Overall jewelry demand was down 14 percent to 513 tons, from 595 tons in 2014 due to falls in consumer spending in Asia.
In China, slowing economic growth and a rallying stock market led to a 5-percent fall in demand to 174 tons.
In India, the organization cited heavy unseasonal rains in the first quarter and drought in the second quarter, which impacted rural incomes and affected gold demand. In addition, a dearth of auspicious days for marriages in the third quarter meant that wedding-related demand was unusually slow, leading to a fall in jewelry demand of 23 percent to 118 tons.
For the first half of the year, jewelry dmand was down 3 percent to 268.8 tons from 276.1 tons (H1 2014) in India. The US remained steady, with demand up for the sixth consecutive quarter by 2 percent (26 tons). In Europe demand was also up, with Germany up 7 percent and the UK and Spain both growing by 6 percent.
"It's been a challenging market for gold this quarter, particularly in Asia, on the back of falls in India and China. The reverse is true for western jewellery markets, as increased economic confidence led to continued growth in consumer demand. It is fair to say that investment demand for the quarter remained muted given the continuing recovery in the US economy and booming stock markets in India and China during the quarter," said Alistair Hewitt, head of Market Intelligence at WGC.
"Jewelry market prospects look healthier for the remainder of the year with the upcoming wedding and festival season in India. In addition, falls in the gold price have historically triggered buying in price sensitive markets and we are already seeing early indications of this across Asia and the Middle East. Conversely, sharp falls in Chinese stock markets have shaken the largely consumer investment base and we are seeing early indications of interest in buying gold again – all illustrating the unique self-balancing nature of gold demand and the diverse drivers which underpin it," added Hewitt.