DEF Responds to Time Magazine Article
September 13, 15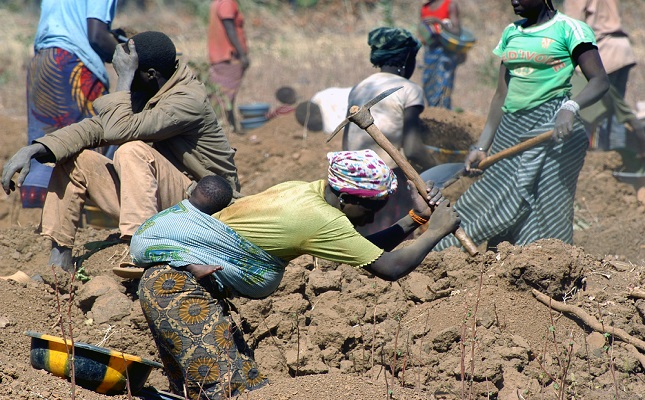 (IDEX Online News) – The Diamond Empowerment Fund has published a response to a recent TIME magazine article ("Blood Diamonds"), which claimed that despite the last 15 years of the global community's efforts to abolish conflict diamonds, the industry is still "tainted by conflict and misery."
In an open letter entitled "Diamonds do Good," the DEF has answered the criticisms levelled in the TIME article.
"The Diamond Empowerment Fund (D.E.F) is a global non-profit organization founded by and funded by the diamond industry to support education and other transformative initiatives in diamond communities around the world. During most of the past decade, we have witnessed first-hand how the diamond industry in Africa, India, China, United States, Canada, Australia and in other places in the world have contributed significantly to improving the quality of life of millions of people whose livelihood and work are connected to the diamond industry.
We were, therefore, especially concerned about the recently published article in TIME magazine written by Aryn Baker. While the article focused mainly on issues surrounding the Kimberley Process and alluvial mining conditions in the Democratic Republic of the Congo (DRC) and Central Africa Republic (CAR), the headlines and overall content of TIME's piece overshadowed and in some cases minimized the tremendous good that the industry does in Africa and other continents as part of its global commitment to responsible sourcing, sustainable economic development, and productive social transformation.
The fact that TIME is a well-respected international publication is another reason why we feel obligated to respond. Are there serious problems that surround alluvial mining in the DRC and CAF? The answer is yes. But the truth is that the diamond industry itself is making progress toward helping to resolve these problems working in partnership with governments, the United Nations and civil society groups together with corporate and non-profit organizations.
We note that Ms. Baker's coverage did reference in part some of the positive impact that industry-related programs are currently having that help individuals working and living in alluvial mining communities. Indeed, the Diamond Empowerment Fund is a proud supporter of another one of the Diamond Development Initiative's mobile schools as mentioned as highlighted in the TIME's article.
D.E.F.'s particular school is located in the Kankala mining community of the Kasaï Occidentale province in the DRC. The mobile schools in the DRC consist of traveling teachers and portable materials that are brought to alluvial mining communities located in remote locations of the DRC where children, particularly girls, would not otherwise have full access to education."
Given the importance of diamonds to the many communities around the world where diamonds are mined and/or where the industry does business, we felt it was important to give a broader context to some of the difficult conditions found in alluvial mining and to reinforce the many positive programs embraced by the industry every day."