Sotheby's Diamonds Releases 10-Year Anniversary Jewelry Collection
October 21, 15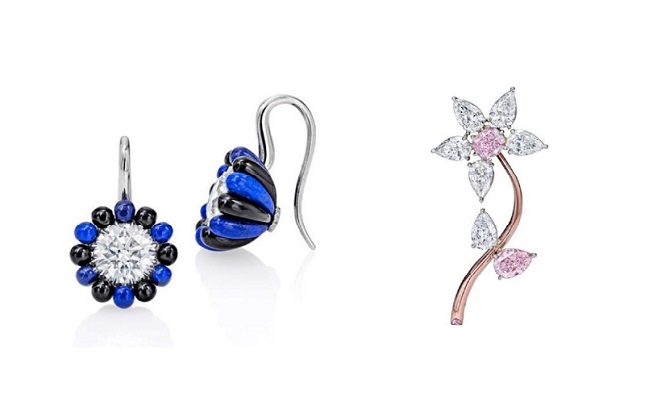 (IDEX Online News) –
Sotheby's Diamonds is celebrating its 10th anniversary with a commemorative jewelry collection. The entity is a joint venture between Sotheby's auction house and diamond company Diacore.
The jewelry created for the occasion includes the Diamond Flower brooch, which features fancy pink and D-color flawless diamonds set in an 18-karat rose gold stem; the Day Series earrings, which are inspired by Monet's Water Lilies and Rouen Cathedral series and the Sunrise earrings, which feature round brilliant-cut diamonds, totaling 4.14 carats, mounted in 18-karat rose gold with a peach moonstone and cornelian surround.
"We are pleased with our first 10 years, during which we have built a strong foundation and design for Sotheby's Diamonds. We are currently evaluating a number of options for expanding the business to the next level," said Patti Wong, chairman, Sotheby's Diamonds and Sotheby's Asia.
"We look to a future of expansion and growth for Sotheby's Diamonds, offering our unique jewelry and diamonds to connoisseurs around the globe," added Diacore chairman Nir Livnat.
The collections are available for viewing at Sotheby's Diamonds Hong Kong Salon.