Polished Diamond Prices Drop in October
November 02, 15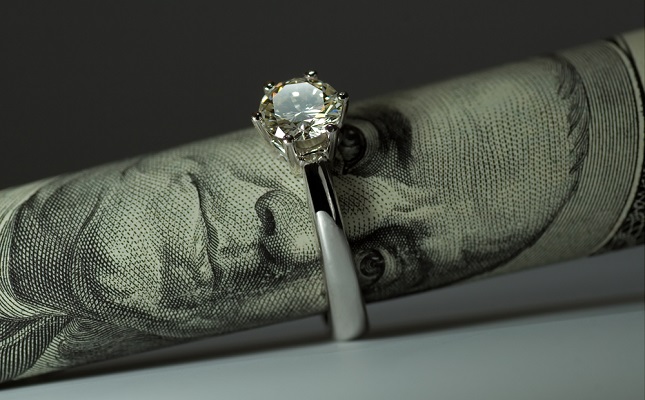 Polished diamond prices dropped in October, continuing a trend seen since August. Here is the underlying detail:
· The IDEX Index of Global Polished Diamond Prices averaged 126.01 during October, down 3.4% from 130.4 in September. Prices exhibited a steady slide from the beginning of the month, which began at 129.2 and ended at 123.3.
· Diamonds in the 0.5-carat range continued to see a significant drop in price, falling 15.3 percent year-over-year. The only good news was 4-carat stones, which increased 4.8 percent year-over-year.
Polished Diamond Prices on a Downward Journey
Price volatility, which began in the third quarter of 2014, continued into October.
The graph below illustrates short-term trends – and recent volatility – for polished diamond prices.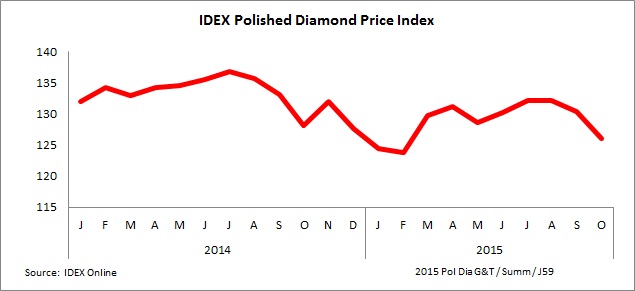 A graph of polished diamond prices for the past five years puts the recent price volatility in perspective, as shown below...
Click here to see the full IDEX Online Research article.