Helzberg Diamonds Launches 'Silver Salutes the Service' Initiative
November 08, 15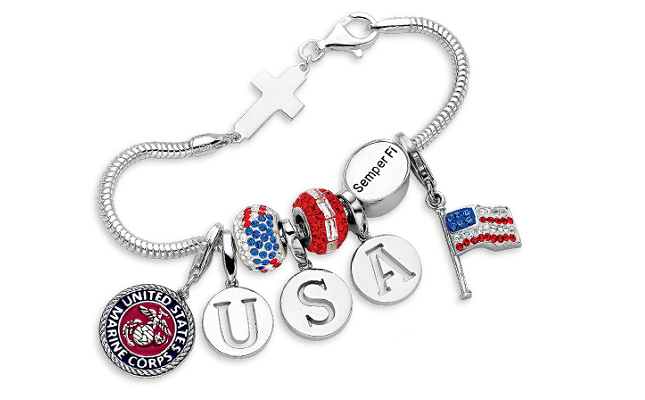 (IDEX Online News) – Helzberg Diamonds has partnered with the Silver Promotion Service (SPS) on a veterans-focused program spotlighting the chain's new silver collection featuring the branches of the US Military.
The in-store and email campaign, which is to be launched in conjunction with Veteran's Day, will spotlight Helzberg's new silver collection. The in-store promotion will run in Helzberg's stores in military locations and in key markets including Seattle, San Antonio and Washington DC.
Point-of-sale materials will direct consumers to the Jewelers for Veterans Foundation whose mission is to connect veterans with employment opportunities within the jewelry industry. The program will run until the end of the month.
"We could not be more proud about the opportunity to support Helzberg's commitment to the Jewelers for Veterans initiative," said SPS director Michael Barlerin "We believe that the particular collection of silver beads and charms they have created will both resonate with and honor members of the military community."
November has been designated "Jewelers for Veterans" month by the Jewelers for Veterans Foundation. The organization, which was founded in 2012, has set a fundraising goal of $150,000 for the month, which will be used to help military veterans find jobs in the jewelry industry.