AWDC Issues Alert Over Fake Sierra Leone KP Certificate
December 01, 15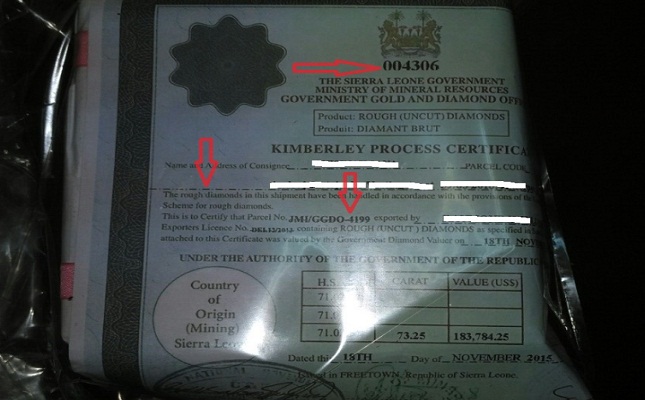 (IDEX Online News) – The Antwerp World Diamond Center's (AWDC) Diamond Office has alerted the Kimberley Process (KP) about the discovery of a false KP certificate from Sierra Leone.
The forgery, which has been confirmed by Sierra Leone authorities, used a numbering system from 2014 and an incorrect parcel number. In addition, the dotted lines on the certificate do not correspond with the original stone from Sierra Leone.
The KP urged its members to pay special attention to shipments of rough diamonds accompanied by a Sierra Leone KP certificate.