True North Gems Begins Mining at the Aappaluttoq Ruby and Pink Sapphire Deposit
December 03, 15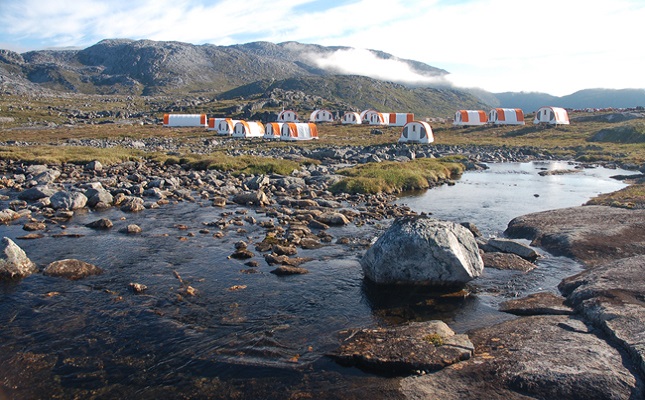 (IDEX Online News) – True North Gems Inc. has begun mining operations at the Aappaluttoq ruby and pink sapphire deposit in southwest Greenland.
LNS Greenland, a joint venture partner in the Aappaluttoq Mine, has been contracted as the mine operator.
The company said the process and gemstone recovery system is currently being shipped to Greenland and the planned Q4/2015-Q1/2016 extraction will create a sufficient ore stockpile to feed the plant once it has been commissioned.
"During a very tough period for the mining industry with many financial challenges, it is deeply gratifying to see everyone's hard work materialize and for True North's shareholders to see mining start," said True North president and CEO Nicholas Houghton
"This is a historic day for the revived mining industry in Greenland," said Bent Olsvig Jensen, managing director of True North Gems Greenland A/S. "We now look forward to fully commissioning the newest mine in Greenland, which will be one of the most advanced coloured gemstone mines in the world."