ALROSA and AWDC Hold Networking Event to Strengthen Relationship
December 13, 15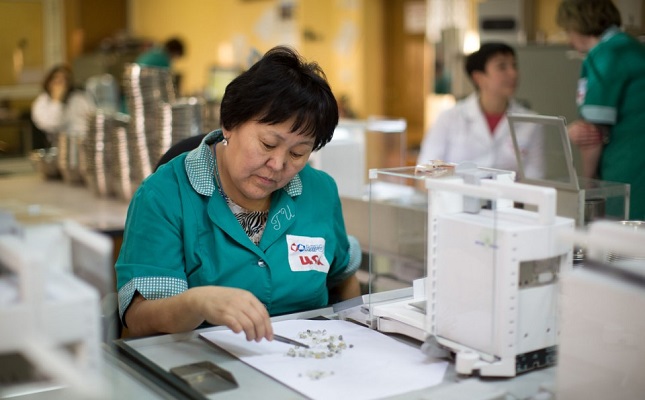 (IDEX Online News) – ALROSA and the Antwerp World Diamond Centre recently held a networking event in Moscow to reaffirm the strong relationship between the mining company and umbrella organization of the Belgian diamond industry.
The evet took place at the resident of the Belgian Ambassador, Alex Van Meeuwen. Attendees included the governor of the Province of Antwerp, Cathy Berx; the president of ALROSA, Andrey Zharkov; representatives of the AWDC board of directors, Ramesh Patel and Jacques Weisz; representatives from the Gokhran – the State Precious Metals and Gems Repository – and several senior officials from the Russian government. In addition, all long-term ALROSA clients were invited to the event.
Antwerp is home to the largest number of ALROSA's long-term customers, 17 out of 47, with the company selling approximately 70 percent of its rough diamond production by means of exclusive contracts with these customers.
A total of 33 Belgian companies made the journey to Moscow, including 15 long-term contract holders. Companies without an exclusive contract with ALROSA took advantage of the opportunity to establish contacts with the Russian producer.