India Polished Diamond Exports -15% in November
December 21, 15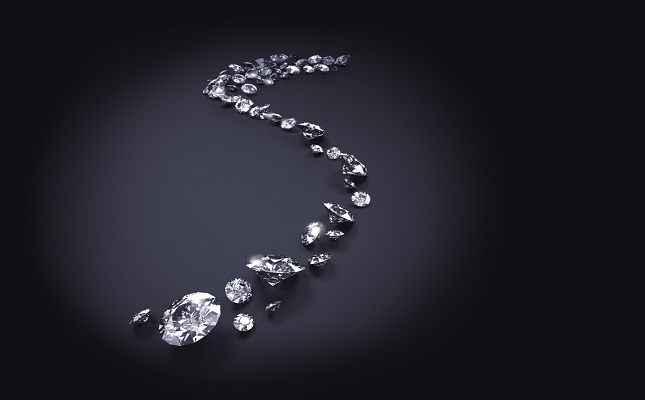 (IDEX Online News) – The recent trend of a drop in polished diamond exports in India continued in November with provisional figures showing that exports were $1.32 billion compared to $1.56 billion a year previously – a 15 percent year-on-year decline according to figures from the Gem and Jewellery Export Promotion Council (GJEPC).
Polished exports by volume dipped to 217, 400 carats compared to 259,000 carats in November 2014, which represents a 16-percent decline.
In the year-to-date (April-November), exports of cut and polished diamonds fell to $13.59 billion compared to $15.87 billion over the same prior year period, which represents a 14.3 percent decline.
Polished exports also decreased by volume during the period, dropping to 2.2 million carats from 2.4 million carats in the same period in the prior year – a 5.8-percent decline.
The value of polished imports plummeted by 72 percent to $147.4 million down from $532.7 million in November 2014.
The volume of polished imports slumped by 54 percent from 845,000 carats in November 2014 to 390,000 last month.
Rough imports were also severely affected, slumping in value terms by almost 60 percent to $624.9 million compared to $1.54 billion in the prior year.
In terms of volume, rough diamond imports were down 57 percent to 6.43 million carats from 14.96 million carats.
In the year-to-date, rough imports declined 27.2 percent to $8.65 billion compared to $11.87 billion a year earlier.
India exported $6 million worth of lab-grown polished stones during the month up from $1.02 million in the prior year.
The country imported $630.000 worth of rough lab-grown stones in November, a very slight increase from $624,000 a year previously.
While diamond figures were down, gold exports increased from $830 million in November 2014 to $921 million last month – an 11-percent year-on-year increase.