GJEPC Officially Opens IDTC at BDB
December 22, 15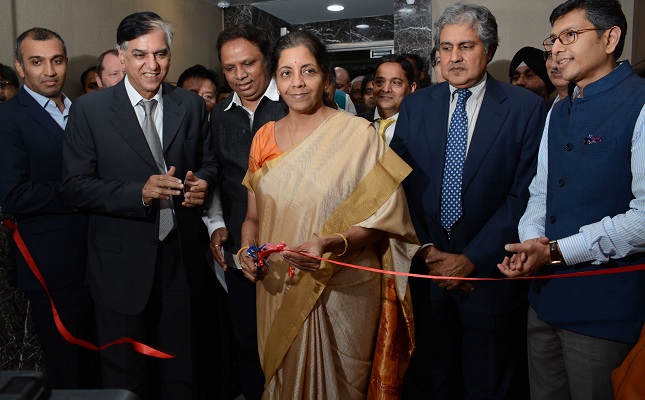 (IDEX Online News) – The Gem & Jewellery Export Promotion Council (GJEPC) and the Bharat Diamond Bourse (BDB) have officially launched the India Diamond Trading Centre (IDTC). It was inaugurated by Nirmala Sitharaman, minister of state for commerce and industry.
Other attendees included MLA Alka Kelkar, Deputy Mayor; Jean-Marc Lieberherr, managing director, Rio Tinto Diamonds; Andrey Polyakov, vice president, ALROSA and Marcus Lung, senior sales manager (Asia Pacific), De Beers.
Speaking at the launch, GJEPC chairman Praveenshankar Pandya said he believed that by establishing the IDTC, it would increase the amount of readily available rough in India, reducing inconvenience for local traders. "We are hopeful that there [will] be a drastic improvement in production of cut and polished diamonds in India," he said.
"The mining companies need to support this endeavor by also allocating rough diamonds to MSMEs instead of tenders and auctions here. It is a norm in the world that 90 percent of production is sold through Sights and allocations by the mining companies and 10 percent through tenders and auctions. I expect that they should follow the same norm for SNZ in India."
The GJEPC plans to establish similar SNZs in other cities, especially Surat, in partnership with other diamond bodies. The Gujarat Heera Bourse has already proposed the establishment of a gem bourse that will include an SNZ.
The 4,000 square foot IDTC–SNZ, which has been operating since July 1, comprises nine fully equipped viewing rooms, a strong room, two safes and 24/7 security systems monitoring the area.