Canada Ice Road Could be Affected by Warm Weather
December 27, 15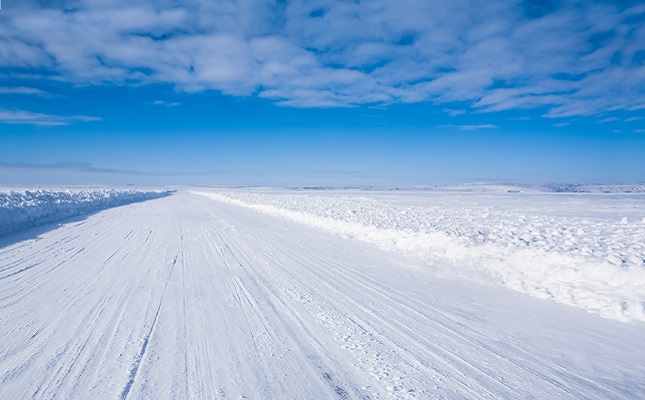 (IDEX Online News) – Unseasonably warm weather is making preparation for the opening of the seasonal Tibbitt to Contwoyto Winter Road unseasonably difficult. According to the Globe and Mail, while the road is expected to open on time in late January, if current weather conditions continue it could cut short the road's operating period.
The road, which was first constructed in 1982, provides a vital lifeline for supplying mines in the Northwest Territories via terrain that is only accessible by air for 10 months of the year.
According David Phillips, a senior climatologist at Environment Canada, Canada's national weather service, this year is Yellowknife's second warmest December on record. So far, he said, as reported by the Globe and Mail, the average temperature for this December is just above –15 Celsius, marginally cooler than the –13 Celsius for December 2005, but well above the mean of around –22 Celsius.
Last year, plans were announced to turn the first 150 kilometers of the 400 kilometer road into an all-weather route.
The ice road is constructed and operated as a joint venture between Diavik Diamond Mines Inc., Dominion Diamond Corporation and De Beers Canada Inc.