WFDB President Outlines Main Issues Ahead of WDC 2016
January 25, 16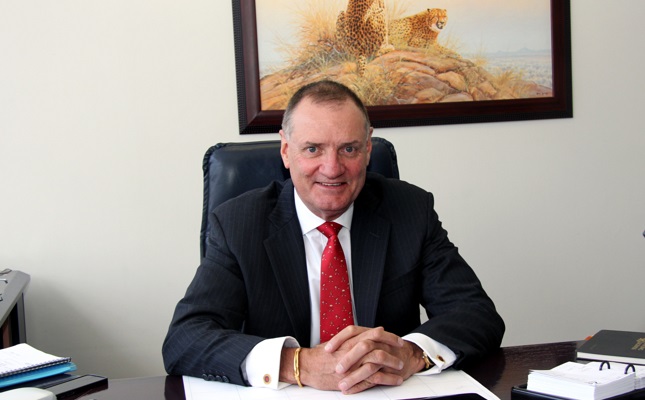 (IDEX Online News) – World Federation of Diamond Bourses president Ernie Blom has outlined three key themes ahead of the World Diamond Congress meeting in Dubai in May.
Blom highlighted that the issues of transparency, responsibility and sustainability will determine how successfully the diamond industry can address the difficulties that it faces.
The WDC is an opportunity for bourse presidents to meet and discuss their views regarding critical issues affecting the industry. Other stakeholders in the diamond pipeline, such as laboratories, mining firms, governments and leading banks, will also be given a chance to air their opinions.
Blom stressed the need for the World Diamond Mark (WDM), the WFDB's in-house organization created in 2012 to promote and improve the image and consumer confidence in diamonds and diamond jewelry, to establish strong links with the Diamond Producers Association (DPA). He hopes that their combined efforts will increase the diamond jewelry sector's share of the luxury consumer market.
"Given the challenging conditions facing the diamond business, this year's meetings will be all the more important. We will be discussing how to create sustainable, long-term growth in the diamond supply pipeline, while bearing in mind the need for transparency, the highest levels of ethical behavior and corporate social responsibility," said Blom.
The World Diamond Congress, which runs from May 16-19 and will be held in Dubai, will be attended by the WFDB's 30 presidents, as well as more than 200 representatives of the global diamond industry. These are expected to include producers, diamond mining countries, laboratories and banking institution representatives.