Gem Diamonds' Letšeng Mine Achieves $2,117 Per Carat Average Price in Q4 2015‎
February 03, 16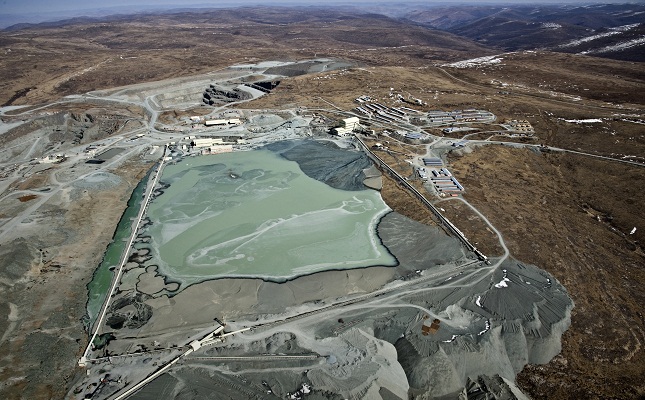 (IDEX Online News) – Gem Diamonds Limited has announced that diamonds from its Letšeng mine in Lesotho achieved an average price of $2,117 per carat in the fourth quarter – although the average price overall for 2015 was 9-percent lower than 2014.
The company said that 29,400 carats had been produced at the mine during the quarter, bringing the full-year production total to 108,579 carats.
Gem Diamonds sold nine rough diamonds with a value of more than $1 million each – in addition to the sale of three diamonds greater than 100 carats each.
At its Ghaghoo plant, the company introduced a planned production slowdown to reduce cash outflow during current market conditions.
The company recovered an average grade of 28.6 carats per hundred tons (cpht), marginally exceeding its estimated reserve grade of 27.8 cpht.
Gem Diamonds recovered 24, 294 carats from Ghaghoo, where 95 diamonds larger than 4.8 carats were recovered during the period, nine of which were larger than 10.8 carats. The largest recovered diamond was a 34.1-carat stone.
The company sold a third parcel, which achieved an average price of $150 per carat in weaker market conditions – bringing the total average for the year to $162 per carat.
"The fall in prices achieved has impacted the planned pace of the ramp up at Ghaghoo. Ghaghoo remains an important future option for the Group, however in the short term it is considered prudent to downsize the operation to minimise cash consumed by the development of this asset. Options are being assessed to expand the operation in order to achieve acceptable financial returns, as and when the diamond prices improve," said Gem Diamonds CEO Clifford Elphick.