Lucapa Recovers 404-Carat Type II-a Diamond at Lulo
February 15, 16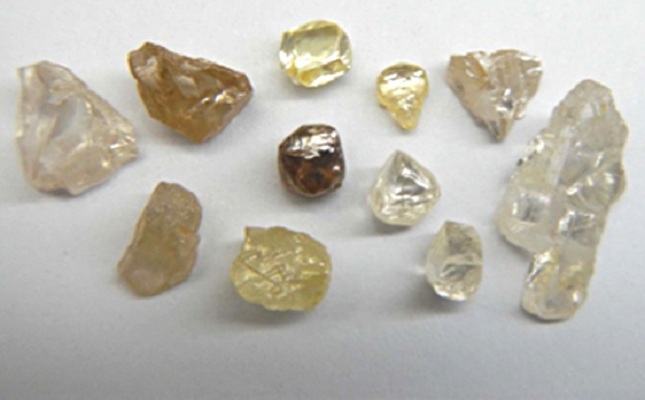 (IDEX Online News) – Lucapa Diamond Company announced the recovery of the largest diamond ever found in Angola – a 404.2-carat type II-a D color gem.
The stone was recovered from alluvial Mining Block 8, an area which has already produced more than 60 large special diamonds. The previous largest diamond recovered at Lulo was from Mining Block 6 and weighed 133.4 carats.
The gem is the fourth diamond of more than 100 carats to be found at the Lulo Diamond Project and is the 114th large special diamond to be recovered there overall.
The largest stone previously recovered in Angola was a 217.4-carat gem recovered from the Luarica mine in 2007.
"We are delighted to have recovered the biggest diamond ever found in Angola," said Endiama chairman Antonio Carlos Sumbula. "It is a significant day for our country, our diamond industry and for the Lulo Diamond Project."
Lucapa chief executive Stephen Wetherall said, "We have always emphasized the very special nature of the Lulo diamond field and this recovery – together with the other 100 carat-plus diamonds recovered this year alone – is further evidence of that."
"And while we continue mining these exceptional alluvial gems from Mining Block 6 and 8 at Lulo, we are also continuing to advance our systematic exploration program to find the kimberlite source of these diamonds," he added.
Lucapa also announced that trading of securities will resume immediately following the declaration of the find.
The Lulo Diamond Project is a joint partnership with Lucapa acting as the operator at Lulo and holding a 40 percent stake in the company. Angola's national diamond company Endiama, has a 32 percent stake and private partner Rosas and Pétalas a 28 percent share.