Rio Tinto Reveals 2.83-Carat 'Argyle Violet' Diamond
May 03, 16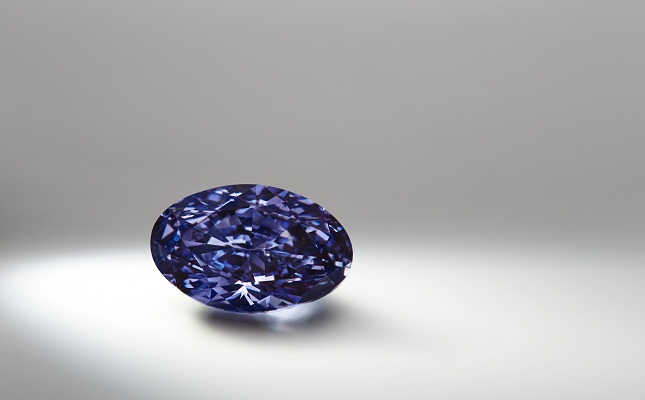 (IDEX Online News) – Rio Tinto has revealed a 2.83-carat polished oval-shaped violet diamond known at The Argyle Violet, which will be the centrepiece of the 2016 Argyle Pink Diamonds Tender.
The gemstone was polished in Western Australia by Richard How Kim Kam, from a 9.17-carat rough diamond recovered in 2015. The Gemological Institute of America (GIA) assessed the stone and gave it a color grade of Fancy Deep Greyish Bluish Violet.
"Impossibly rare and limited by nature, The Argyle Violet will be highly sought after for its beauty, size and provenance," said Rio Tinto Diamonds general manager of sales, Patrick Coppens.
The Argyle Mine is the only known source of hydrogen-rich violet diamonds, and in the last 32 years Argyle has only produced 12 carats of polished violet diamonds for its tender.
The 2016 Argyle Pink Diamonds Tender will commence private trade viewings in June and travel to Copenhagen, Hong Kong and New York.